PICTURE WITH INTEGRATED VISOR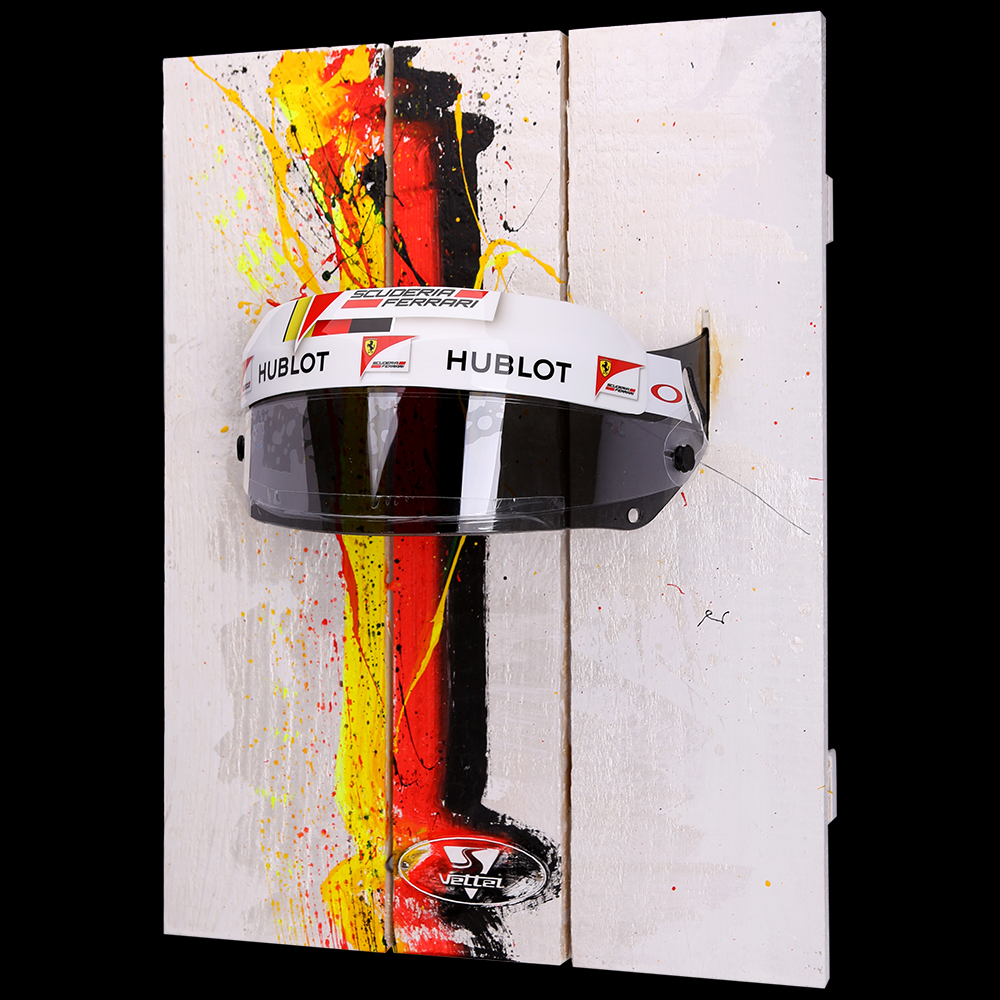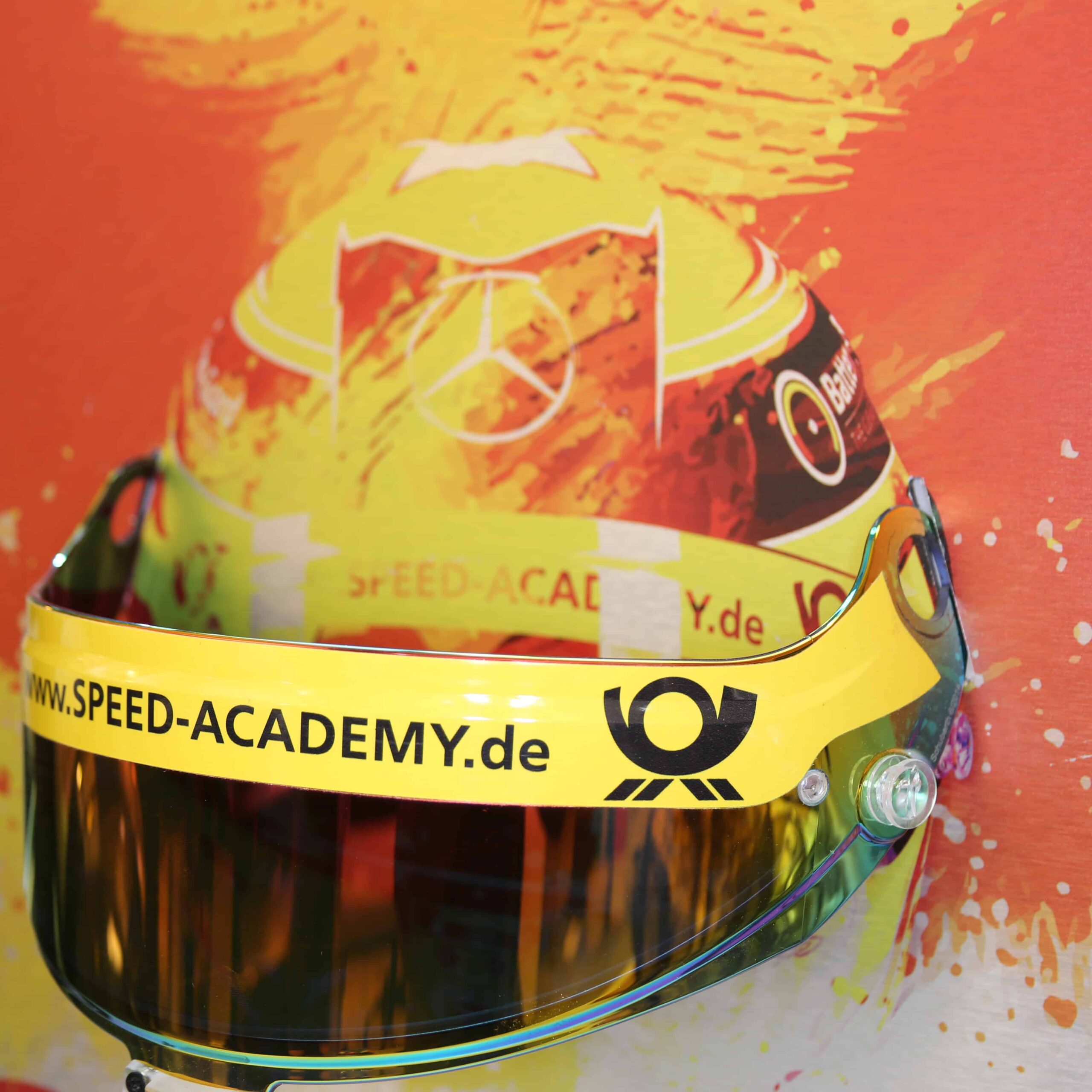 Wall mounted picture made from different materials that serves as a display for helmet visors. The perfect way to turn a used visor into a personal gift. For the background, we can use an artwork, picture, or other ideas for designs. A second plate including a wall mount is provided to ensure an offset from the wall. The visor picture will be delivered in a black textile bag.
Size: 50 cm (l) x 40 cm (w) x 20 cm (h)
Prices are incl. layout/basic costs, excl. taxes and shipping. Product comes with a "Certificate of Authenticity" from JMD. The pictures show customer-specific samples and are not for sale.