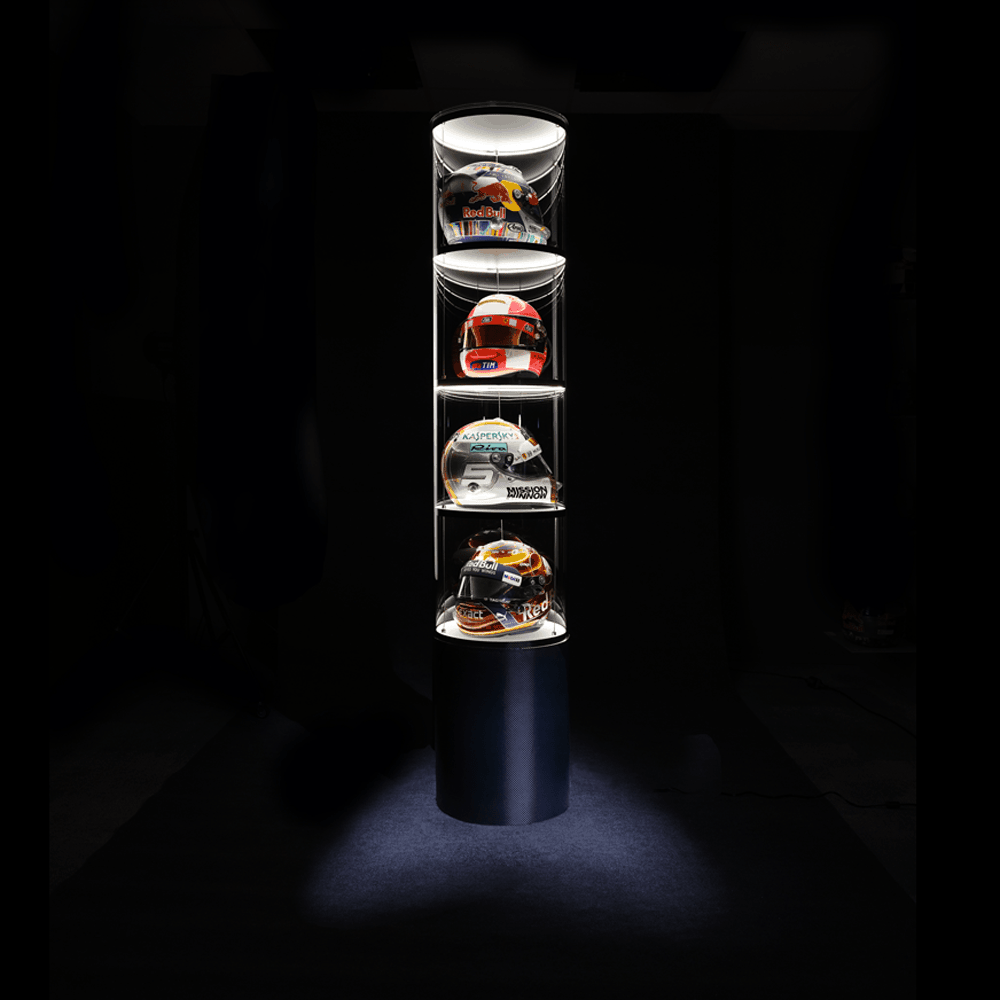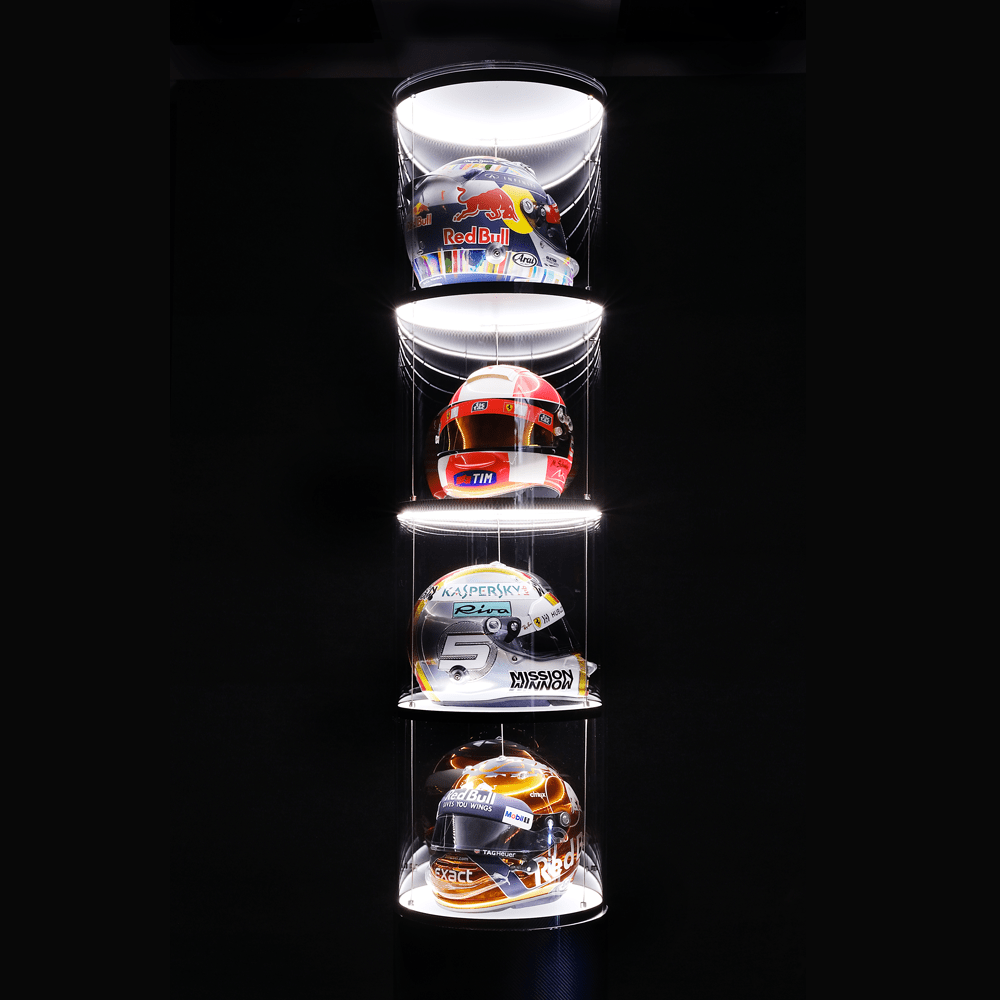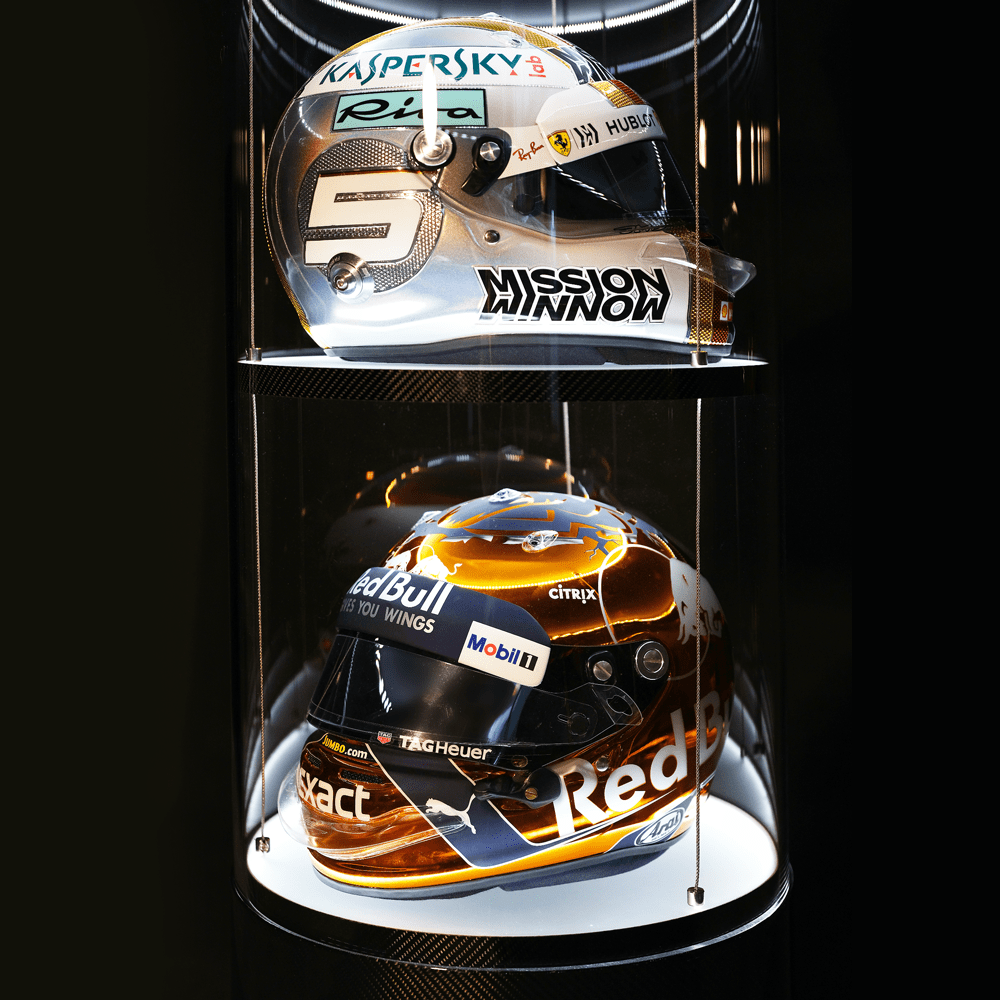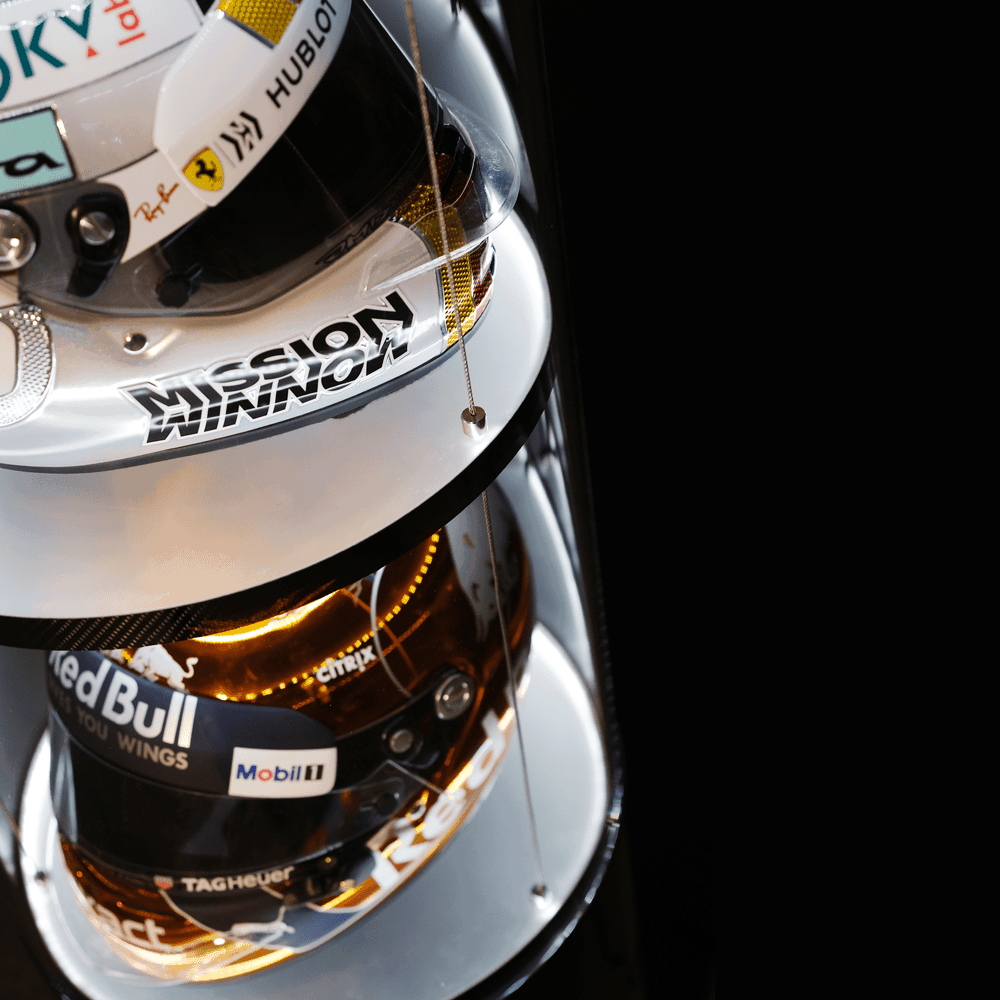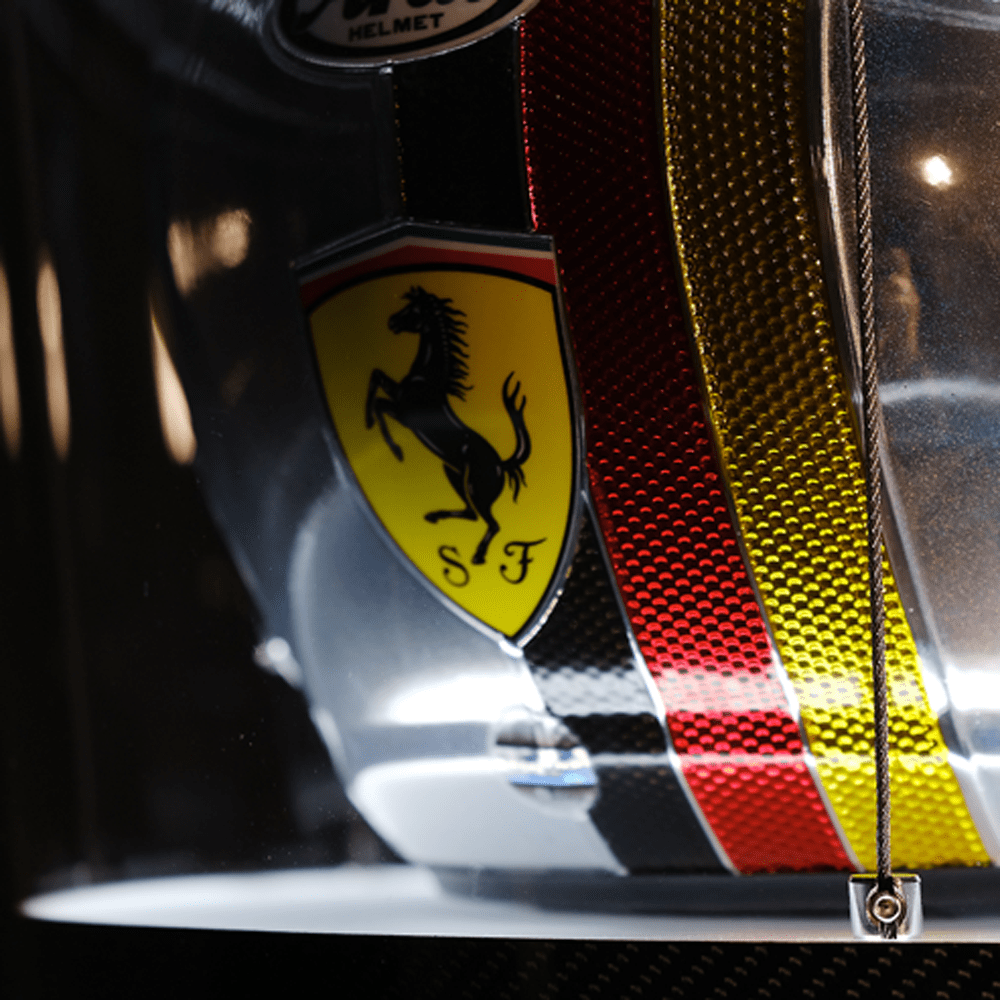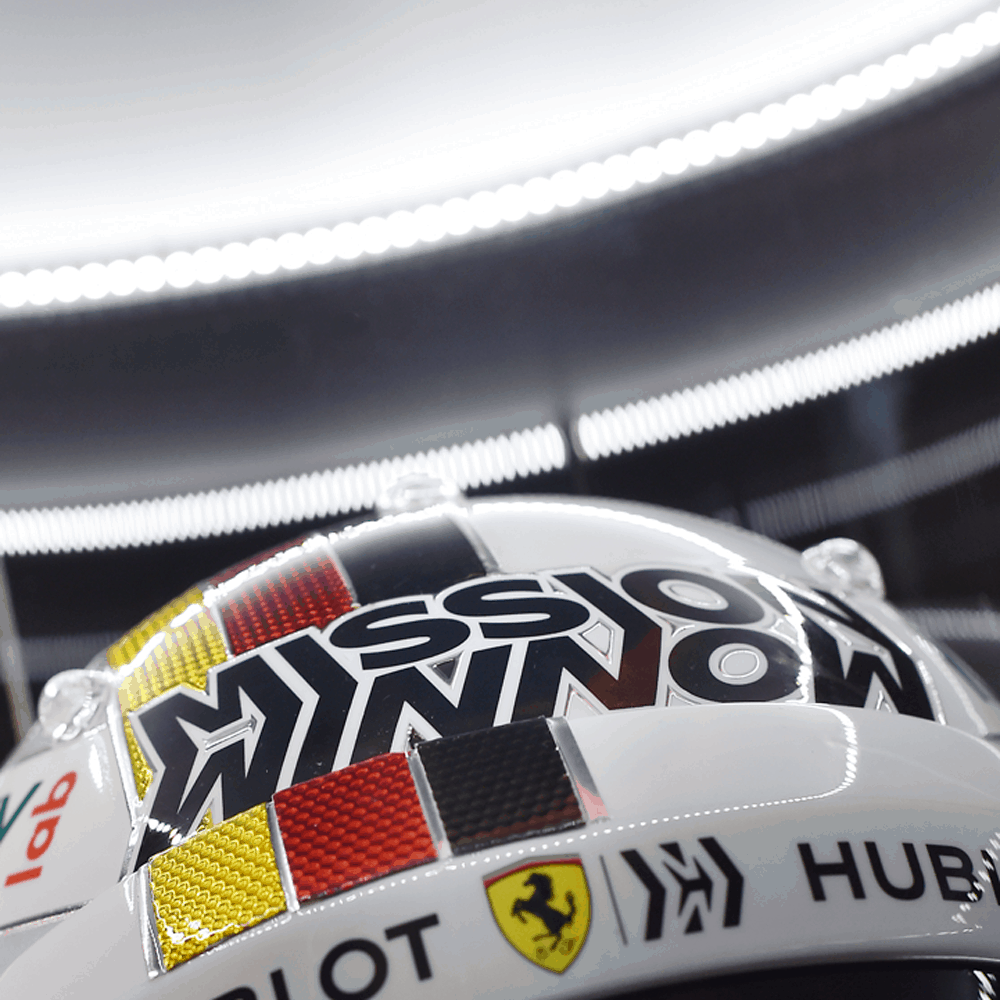 Circular tower showcase made of glass for four helmets. Each of the four levels has a single LED ring and light each helmet from below and above. The brightness can be adjusted via a remote control or app.
Height (Stand and glass tube): 200 cm     Diameter: 40 cm 
Prices are excl. taxes and shipping. Product comes with a "Certificate of Authenticity" from JMD. Helmets are not included in the delivery contents.
Already JMD customer? Just ask for a special price.