FIRM HISTORY
The whole thing started pretty "low level" in 1989 when Jens Munser, using his parents cellar, had his first attempts at airbrushing his own helmets for motocross racing. He wanted to have individual designs which would match his clothing. With a great deal of dedication he began to experiment with colors and motifs inspired by Troy Lee, an American pioneer in the field of helmet painting.
THE RIGHT TECHNIQUE
It soon became clear that a combination of knowledge of painting, airbrushing and graphic design is necessary to be able to achieve excellent results when painting helmets. Observations made through visiting car paint shops and design and advertising agencies brought new insights that helped to improve the work: however, the simple fact that a helmet is round, makes the job difficult. Specially developed custom tools are used for example to generate parallel lines. The right technique also requires the right painting system. Even in the early days, Jens Munser was already using a special technique to apply just small amounts of paint, thus avoiding any unnecessary load on the drivers. He achieved this using his own kit made up of pigments and colours: the paint on the Schumacher helmets only weighed 25 grams!
DESIGN
JMD follows a strict policy that every driver gets its own tailor made and bespoke design and paint job. The results can be considered as "made to measure". There are by now over 1000 helmet designs on the JMD website that can be used to generate ideas. In close dialogue with the client, the design is developed, adapted and tailored to perfection as required.
In this process, the combination of own design and sponsor logos has great importance at JMD.
THE FIRST CUSTOMER
Good designs attract attention, as Jens Munser quickly found out. Other motocross riders wanted to have a customised helmet too and interest in Munser's work grew: JMD presented itself at trade fairs and exhibitions in the motorcycle sector, benefiting from direct communication channels in the paddocks that were getting them well known.
In 1993 Jens decided to turn the hobby into his profession, the right decision as it turned out: at a motorcycle trade fair, Peter Bürger – the Arai importer of car and karting helmets – became aware of the highly professional and outstanding design of JMD painted helmets. Bürger needed a service company that would allow him to expand his range with professional painting and after a talk he had found what he was looking for: JMD widened the range with professionalism and a lot of unconventional ideas and filled a gap in the market: instead of just having more colourful helmets, there was now a demand for individuality. The surface of the helmet was now used to express oneself and to convey messages.
THE WAY TO FORMULA 1
The enquiry that paved the way to Formula 1 came in 1998 from Japan: Toranosuke Takagi, a Japanese Formula 1 driver, was in search of a special green chrome design which he found at JMD. JMD had been experimenting with chrome based designs. These chrome helmets for Takagi allowed Munser to take his first steps into Formula 1. The next customer requesting a design was Nick Heidfeld, who at the time was driving Formula 3000 but already planned a Formula 1 collaboration with Schuberth Helmets. The re-newed cooperation with Schuberth eventually brought the absolute "dream client" to JMD in the person of Michael Schumacher. Michael's helmet design was initially adopted and has been modified and further developed during the years of our cooperation through suggestions by JMD. Michael Schumacher was followed by Ralf Schumacher, Giancarlo Fisichella, Mark Webber, Rubens Barrichello, Nico Rosberg, Felipe Massa, Daniel Ricciardo, Sébastien Buemi, Adrian Sutil, Nico Hülkenberg, Fernando Alonso and of course Sebastian Vettel, who had his first helmet painted at JMD, when he was only eight years old.
JMD DESIGN OUTSIDE OF AUTOSPORT
Pit Beirer, one of the most successful motocross riders, has a special place in Jens Munser's heart. A great fan of the helmet designs from Salzgitter, Pit Beirer was the only motocross rider who kept his own individual design unchanged throughout the years. In summer 2003, a serious accident ended his motocross career after which point Jens also withdrew from motocross.
Thru ski jumping world champion Sven Hannawald, JMD got acquainted with winter sports. In 2001 JMD witnessed the victory of Sven, as the first jumper ever, winning all 4 events of the Four Hills Tournament. With Felix Loch, Aksel Lund Svindal, Thomas Morgenstern and Lindsay Vonn other exceptional winter sport athletics were added to the list of satisfied customers.
Even famous football stars like Lukas Podolski, Franck Riberey, Sergio Agüero and sprint legend Usain Bolt have had helmets created in Salzgitter.
HELMETS FOR SPECIAL OCCASIONS
JMD has realised that helmets are an ideal tool for communication with enough room for design besides the sponsor logos, allowing feelings and messages to be conveyed expressively. A prime example was Michael Schumacher back in 2001 when he replaced the German flag on his helmet with the American flag following the attacks on the World Trade Center – a strong political statement on a helmet, a world premiere!
Since then there have often been messages conveyed by helmets, such as Giancarlo Fisichella who celebrated the 2006 Football World Cup title and his 200th Formula 1 start.
Rubens Barrichello used his helmet to send a "get well soon" message to his injured friend Felipe Massa, after his serious accident at the Hungaroring. A gesture that was seen throughout the world.
In 2007, Nick Heidfeld wanted something really special. Following this request, a helmet was created using thermal paint whose design changed due to temperature differences several times over the course of the weekend.
JMD had a very special surprise for seven-time world champion Michael Schumacher at his farewell race with Ferrari in Brazil 2006. The custom-made helmet had all elements such as the dragon, logo and stars in real gold leaf and the top red ring contained a list of all his 91 race wins.
Saying farewell was also the topic for Sebastian Vettel's helmet when moving from Toro Rosso to Red Bull at the end of 2008. A collage of images showed the first F1 victory for Toro Rosso and Sebastian Vettel himself.
In 2012 Walter Röhrl – "the best rally driver of all time" – received a helmet with JMD design and a piece of history for his 65th birthday from his former long-term co-driver Christian Geistdörfer.
Nico Rosberg's joy about Germany winning the football world championship in 2014 was not shared with the FIFA officials. Their legal department prohibited the use of a photo of the FIFA World Cup on his helmet at the Hockenheim GP. In front of thousands of TV viewers the trophy was changed to four stars in the paddock by Jens Munser himself.
Over the years FIA boss Jean Todt, Niki Lauda and Didi Mateschitz also had the pleasure of owning a helmet with an individual JMD design displaying the milestones of their successful careers.
The VETTEL HELMET ART COLLECTION
A sort of hesitance for decisions by both Sebastian Vettel and Jens Munser, a slight disagreement and the desire for fancy effects and designs are the reasons behind the "Vettel Helmet Art Collection". There were more ideas for helmet designs than helmets available when Sebastian performed his first F1 Race in a BMW Sauber. A decision was made to gather the various ideas and apply them on helmets for the remaining season. The "Vettel Helmet Art Collection" grew. Whilst with Red Bull Racing, 94 different designs have been created and up until the 2018, the number has grown to more than 130 different variations of exclusively designed "head protections". And there is still no end in sight. Sebastian's pleasure in trying new designs with us didn't stop when he moved to Ferrari nor when FIA announced a ban on changing helmet designs. However, the asymmetrically placed German flag that runs over the helmet and the white front remains unchanged in most of the current designs.
THE FUTURE
JMD has established itself worldwide as one of the best addresses for exclusive helmet design.
With fourteen employees, design ideas and special racing gifts for teams and sponsors are also produced in addition to helmet designs and paintjobs. It is clear that JMD's creative ideas will not be limited to helmets alone. The future will see a company that presents itself bringing design and style together with motorsport. It is precisely this fascination that has defined JMD from the start.
FROM IDEA TO IMPLEMENTATION
A perfect environment is the prerequisite for perfect and creative work. Covering an area of 600m², the JMD workshop is divided into areas for painting, administration and computer design, as well as the workplaces for the paintwork on the helmets. In the paintshop, employees have access to a room with computer-controlled overpressure and two paint booths.
In 2014, our professional spray booth was built by Wolf. Absolute clean room conditions make working easier and guarantee a perfect finish.
In addition, two color mixing benches, various heat cabinets and short-wave infrared drying heaters are in use to enable effective work. Professional spray guns from Sata are used, which are operated with cold-dried compressed air and filled with paints from Spies Hecker and Teleplast. Basically, a conventional paint system based on acrylic is used, which was specialized and adapted in cooperation with different chemists and paint technicians for the challenge of helmet design. It is not uncommon for old helmet shells to be shot at with an air rifle for the test of paint. This shelling pretty much simulates a rock fall at high speed.
In the areas of planning and print we have a total of 5 Apple iMacs as well as a Macbook Pro connected to the company server. We use a Roland VS 640 solvent printer and a Summa DC 4 thermal transfer printer to take care of our print jobs. The stencils for painting details are cut in solvent-resistant masking film with a Summa plotter.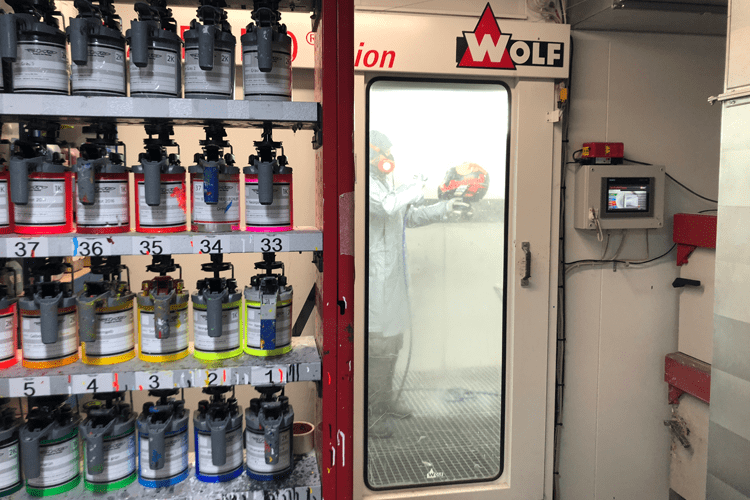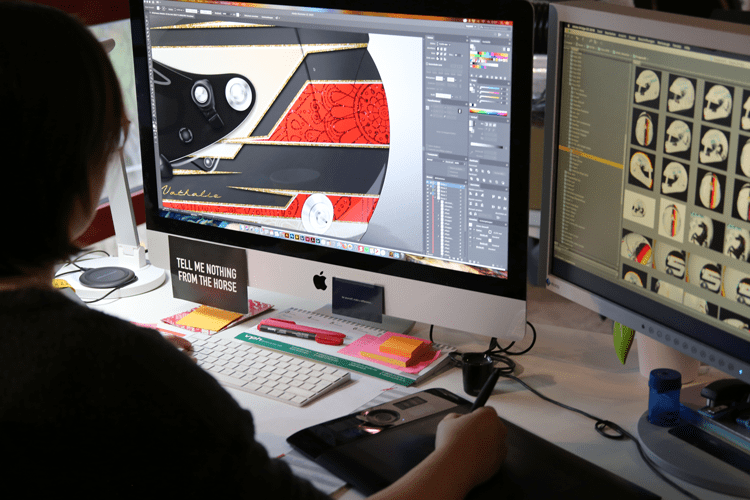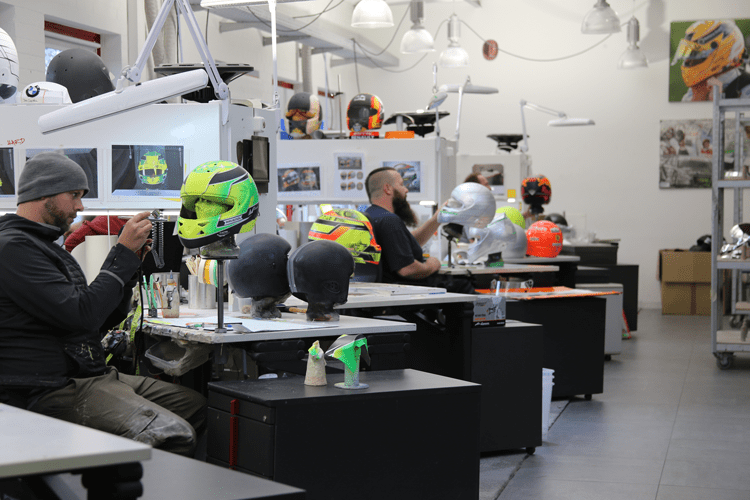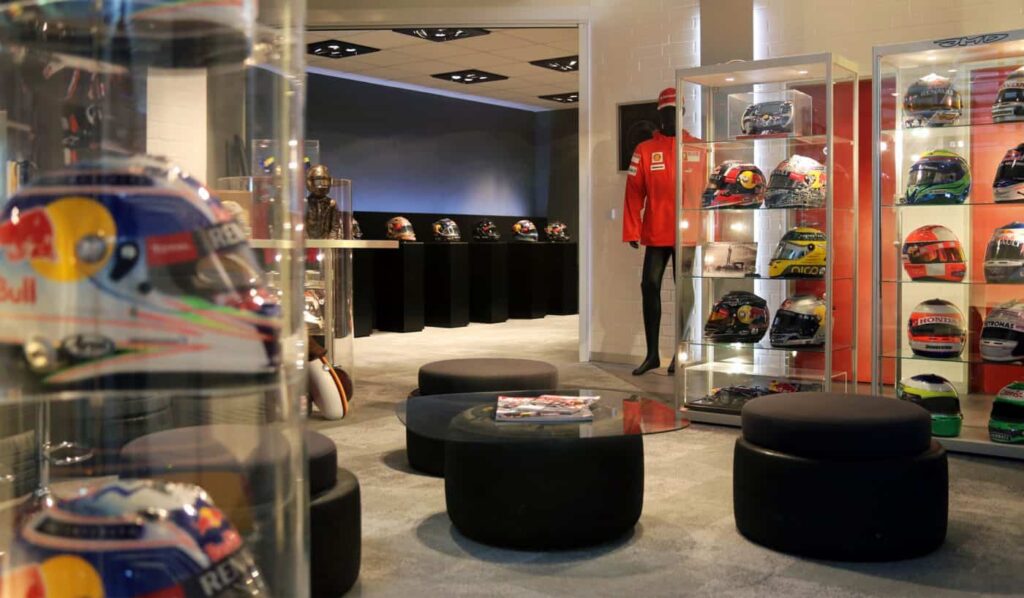 JMD TEAM
JMD's DNA is defined by a strong team consisting of highly motivated members. Our goal: Your satisfaction.
JMD creates 500 to 600 helmet designs per year. Realising a design from concept to finish requires a versatile range of skills. The concept and visualization of the design is taken care of by founder Jens Munser and Lea Lubera. Pascal Benne, Dirk Moritz, Michael Schulze and Jan Kleinwächter specialise in the realisation of Formula 1 replicas as well as small-scale productions. The team is graphically supported by media designer Christian Bresler, Gunnar Strand and media designer Patrick Warwel.
Freelancers Imer Biggi and Mario Suske are responsible for individual paintwork. Frank Albert is taking care of logistics, structuring of operations and our IT system. Maintenance of our workshop as well as the production of our Exclusive Gifts is done by Torsten Morgenstern. Our accountant Bettina Schaible is another integral part of the team.
Has been trained as mechanic for communication equipment, but traded his job at Volkswagen in 1993 to start his own company. His studies at the academy of communication in Kassel facilitated further knowledge and fostered his motivation to turn JMD into the leading global specialist for design in motorsports.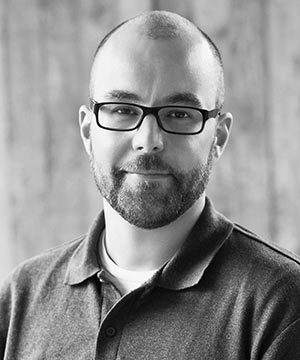 Joined JMD in 2007 after completing his training as IT-merchant. He has since then been administrating our customer service, and is responsible for process organisation, IT and logistics at JMD.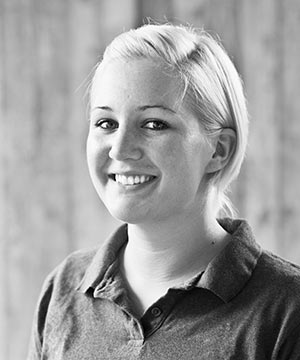 The trained media designer in the area "print" joined JMD in 2008. As lead designer, she is responsible for layout and design of not only helmets. Further, she is a certified instructor for our design trainees.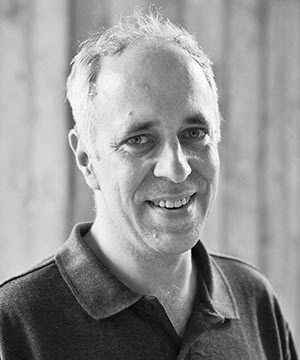 Dirk is painter and varnisher by training. He left Schuberth Helmets in 2004 moving from Magdeburg to Salzgitter to join JMD. He supports JMD with his rich expertise in clear-lacquer finish and the assemblage of helmets.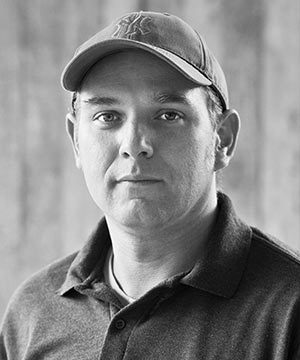 For the plastics-design engineer, commissioned street art projects posed the first opportunities to collect ample experience in the areas of art and design. At JMD, he had to transfer his skills from walls to much more spherical surfaces. Pascal was our first full-time employee and has been part of the team since 2001. His responsibilities include the serial production of race- and replica helmets.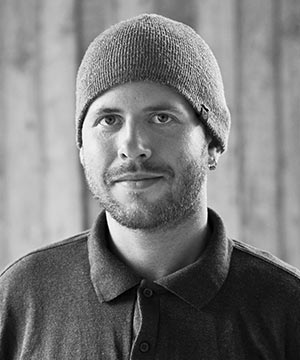 Christian completed his degree in media design at the university of Ostfalia in Salzgitter. He was the first internee at JMD in 2000, and continued his association with us during the course of his studies. He has been taking care of individual- and serial painting of helmets as full-time employee since 2010.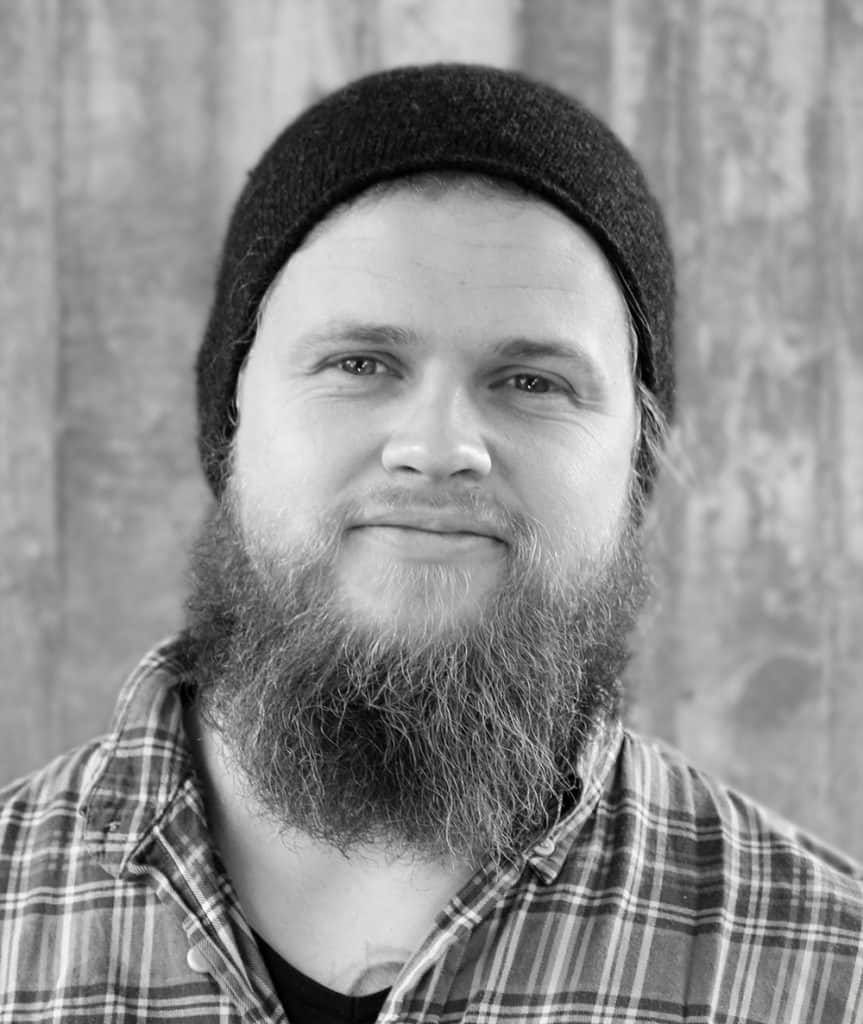 Jan is trained automotive painter. He has been an employee of JMD since 2011 and is, by now, responsible for process organisation and planning. Besides this, he also paints individual- and replica helmets.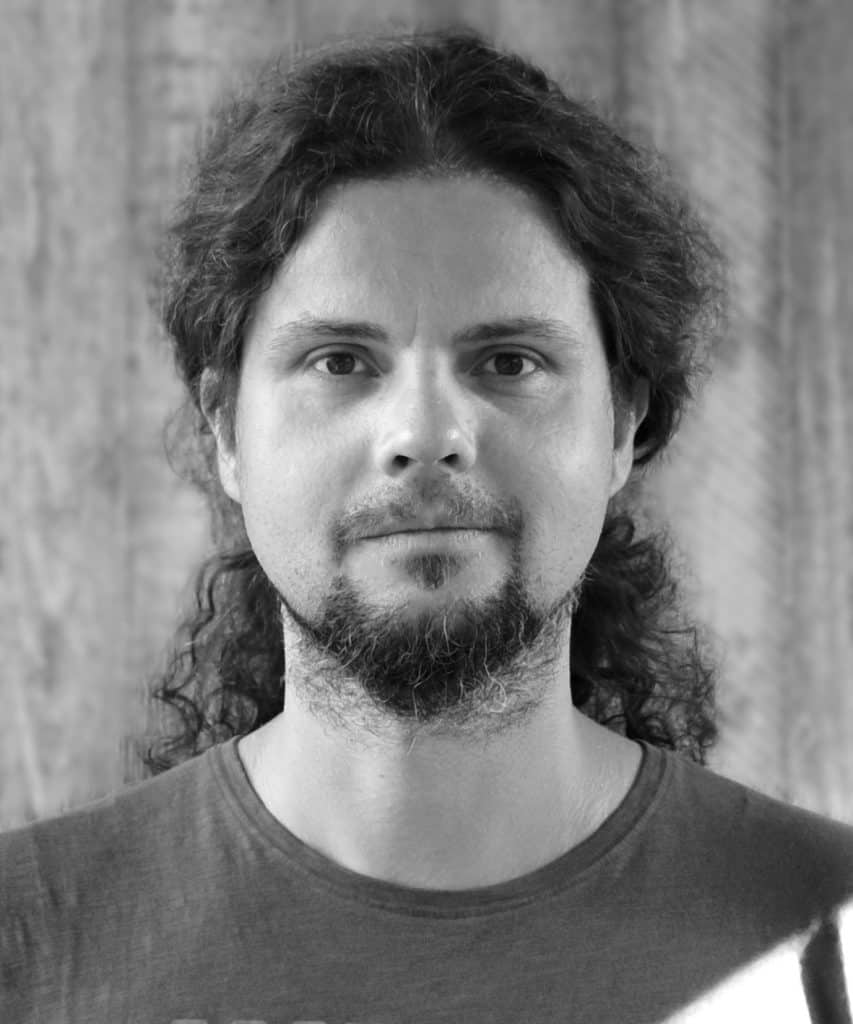 Imer studied fine arts and airbrush at the art school of Parma, Italy. He is our expert for perfect realizations of extravagant shadow effects, and is mainly working on individual helmet designs.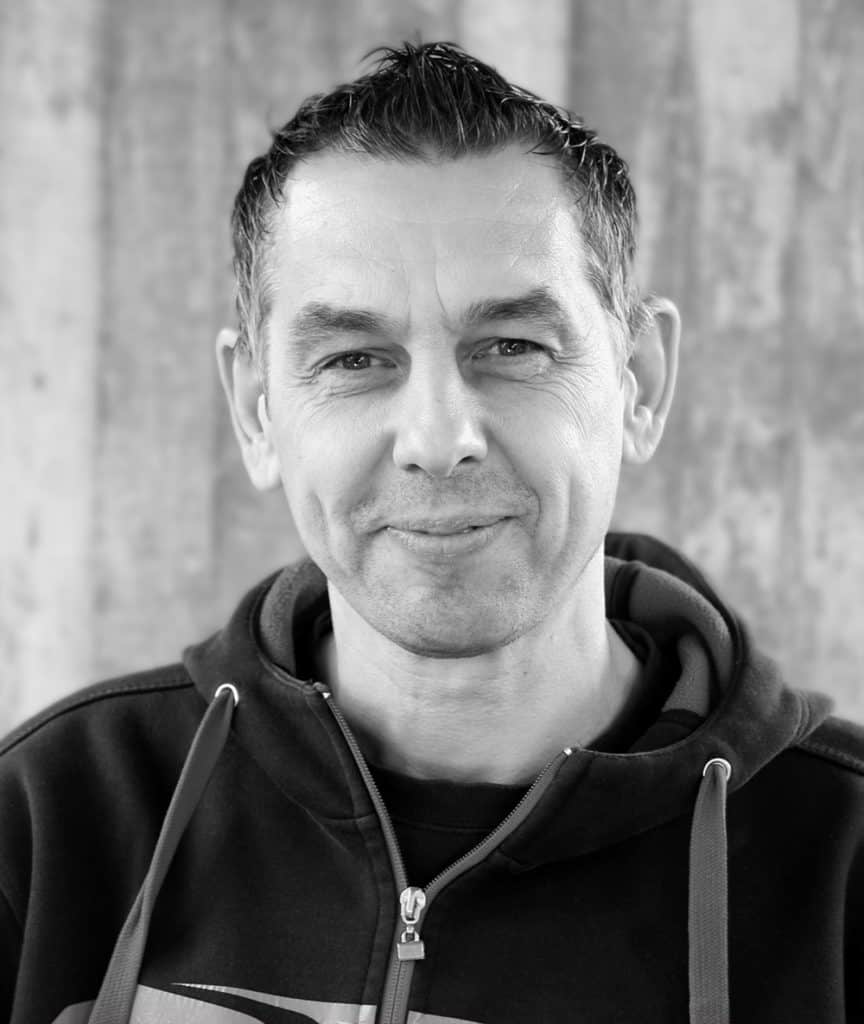 Mario founded his own company "MS Graffix" in 1996, predominantly painting motocross helmets for more than 20 years. His experience allowed him to gather extensive knowledge about custom painting and special airbrush techniques. He supports JMD since 2015 in the area of individual helmet designs.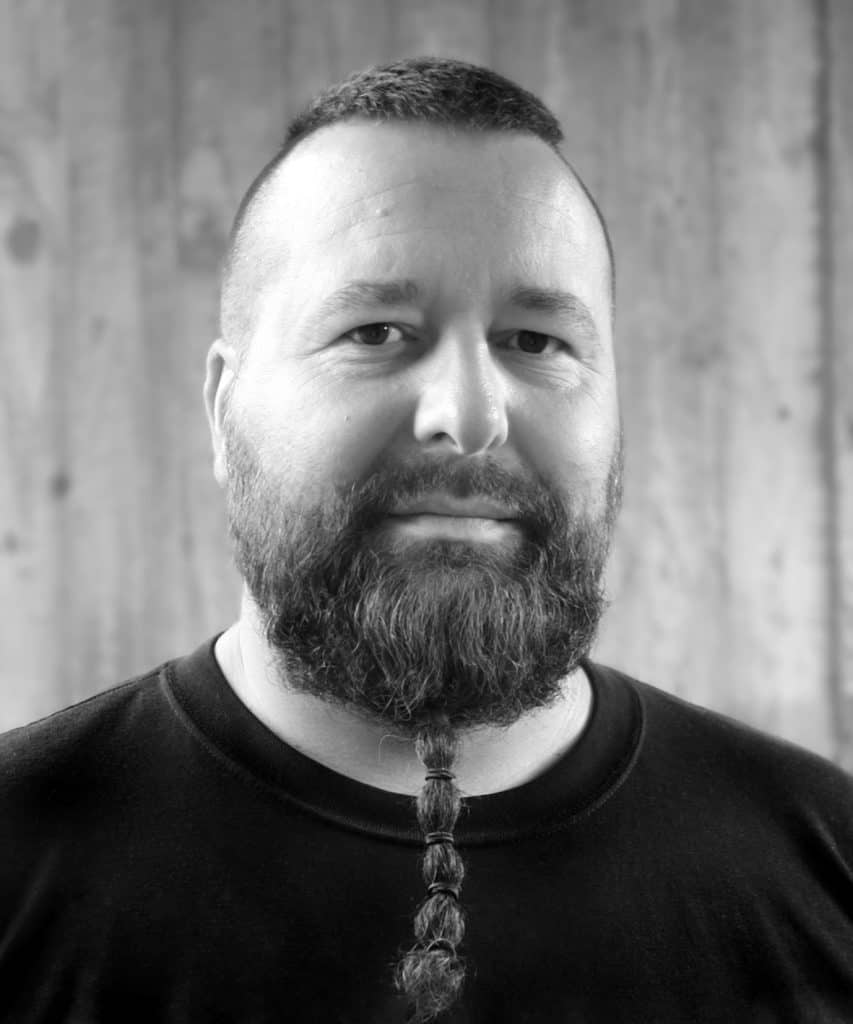 Before joining JMD in 2016, Gunnar has been working as advertising technician for 13 years. At JMD, he is the expert for foil techniques and mapping the linework of our designs onto helmets.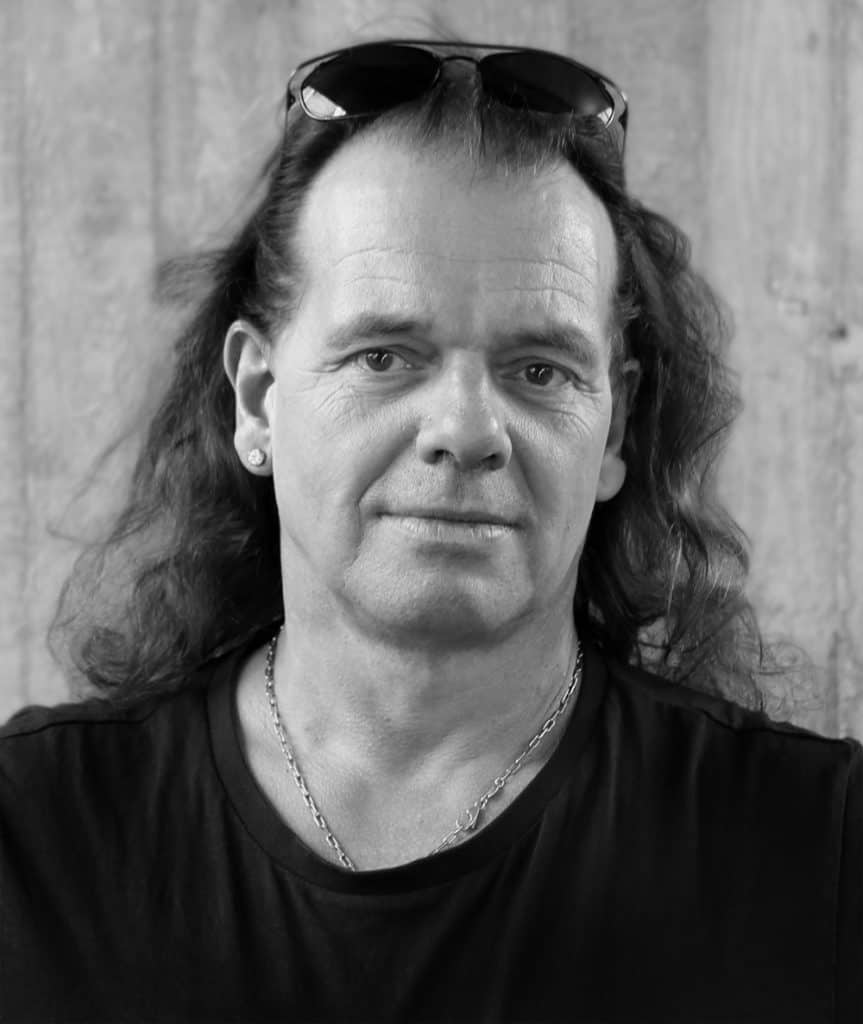 The trained locksmith and welder is our indispensable handyman, who takes care of our entire workshop technology including its maintenance. Furthermore, he is majorly involved in the production of our special gifts.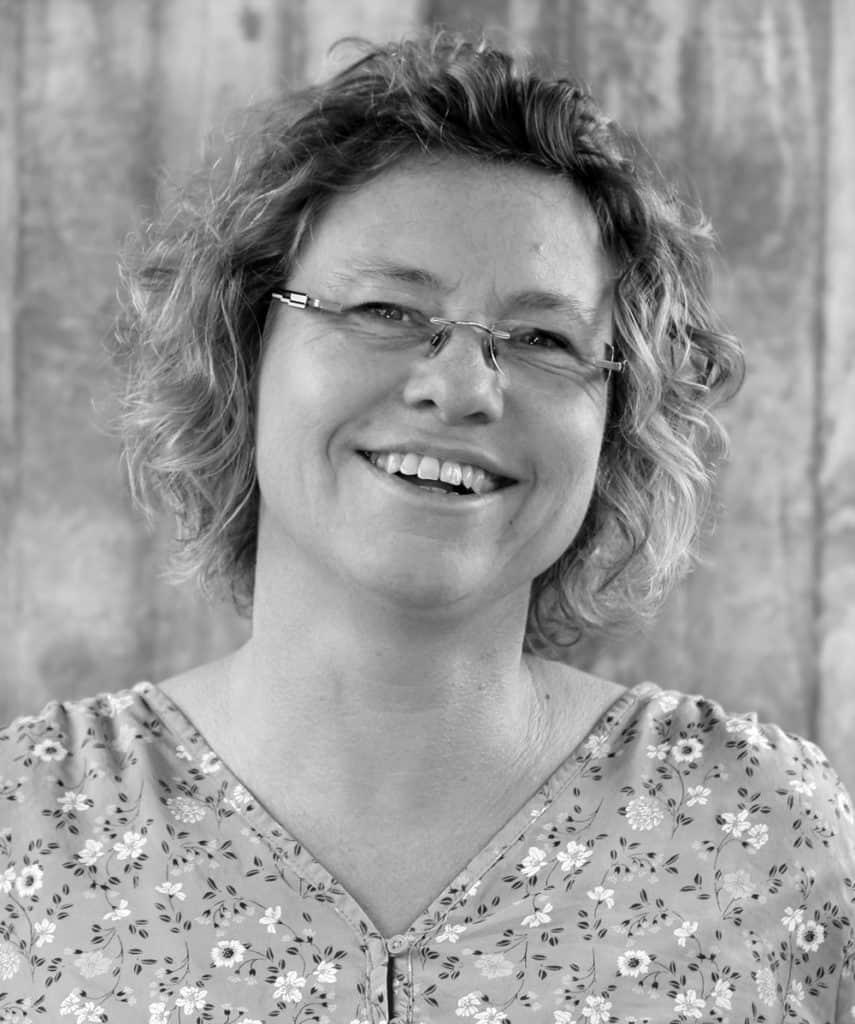 Bettina is responsible for our bookkeeping, being trained as tax accountant and office administrator.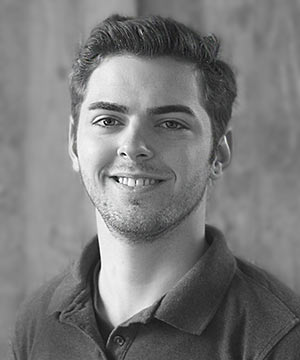 Following an internship with JMD, Patrick started and completed his training as media designer at JMD. He supports all graphical works of the team since his graduation in 2017.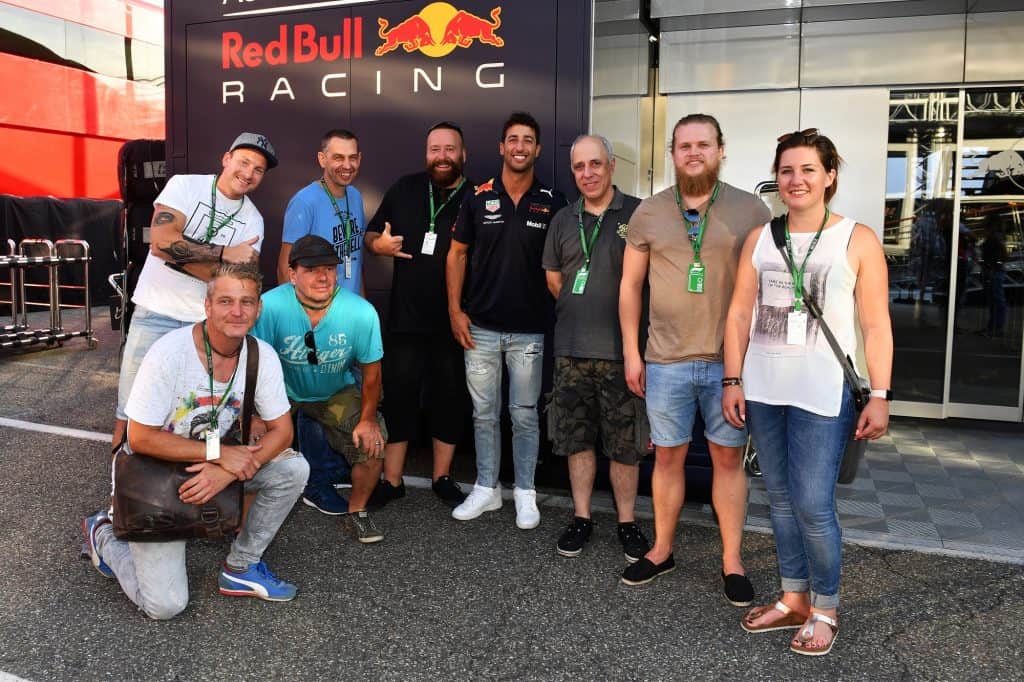 Company visit to F1 2018 at Hockenheim
EXTERNAL COLLEAGUES
Besides our permanent employees we are being supported by a wonderful external team. USCHI LUFT helps us to keep the workshop clean. All helmets are being dismantled by BIANCA and BORIS VAHLDIEK. Our entire social media presence is being administrated by GERBRAND VAN DER VOOREN. Housekeeping of our website is done by HE-DESIGN HEIKO EBERT. HANS JURGEN MUNSER is our support for controlling and JÜRGEN NEUBERT assist us with his economics knowledge.
PARTNERS
Long-term partnerships make more sense than running around trying to make the cheapest deal. Working together developing solutions for special challenges is an important part of continuously improving processes and quality at JMD.
Preferred suppliers: Sata spray guns, Spies Hecker coatings, Teleplast coatings, BEP advertising agency, Bodo Cordes, Springseven Braunschweig, Orafol foils and many others.
Partnerships: Schuberth Helmets Magdeburg, Arai Helmets, Point-Racing, HTP Racing and many others.
Creative partnerships: Agnieszka Wienand, Bodo Cordes and Angelina Frank.
Partner photographers: Mark Sutton, Jerry André and Vladimir Rys.