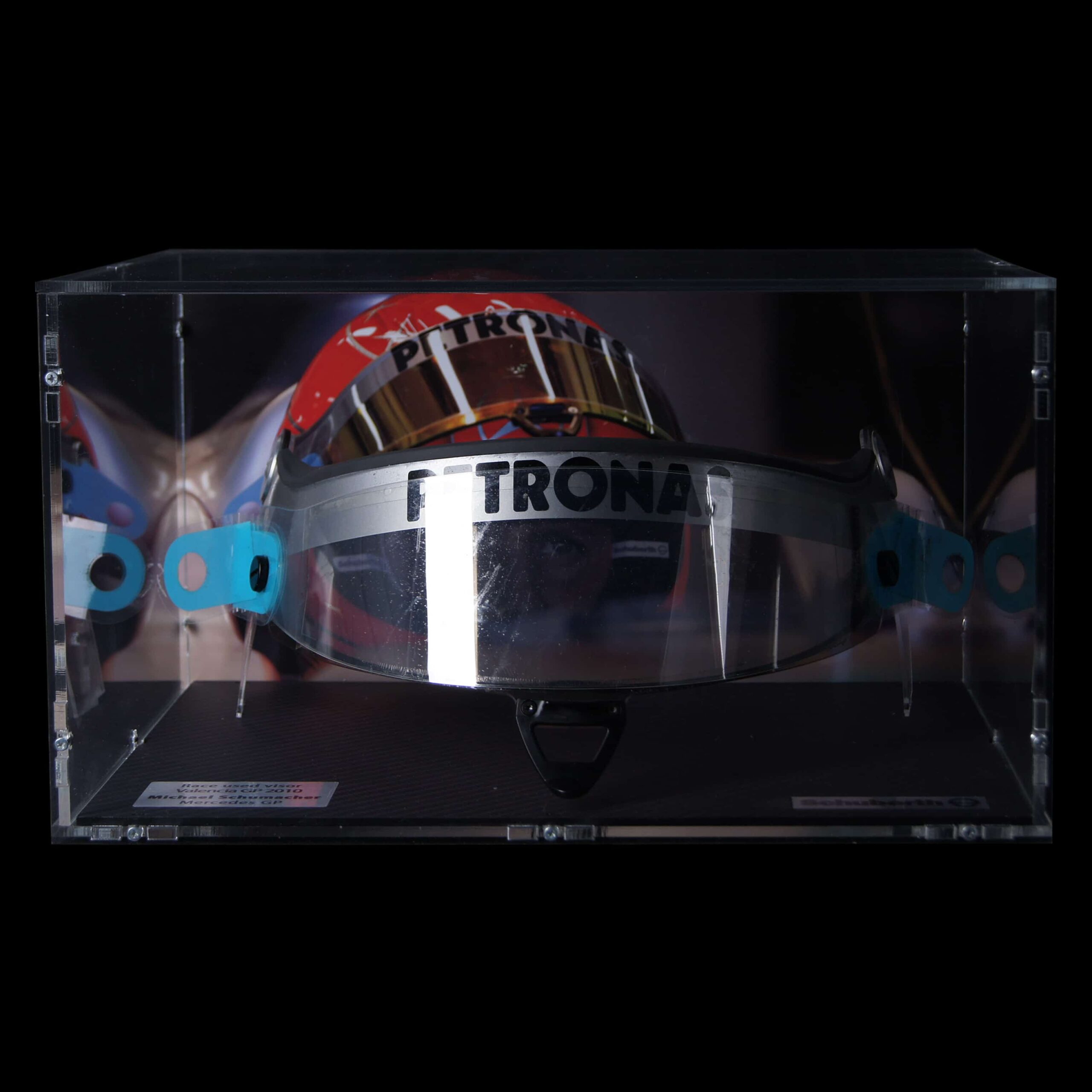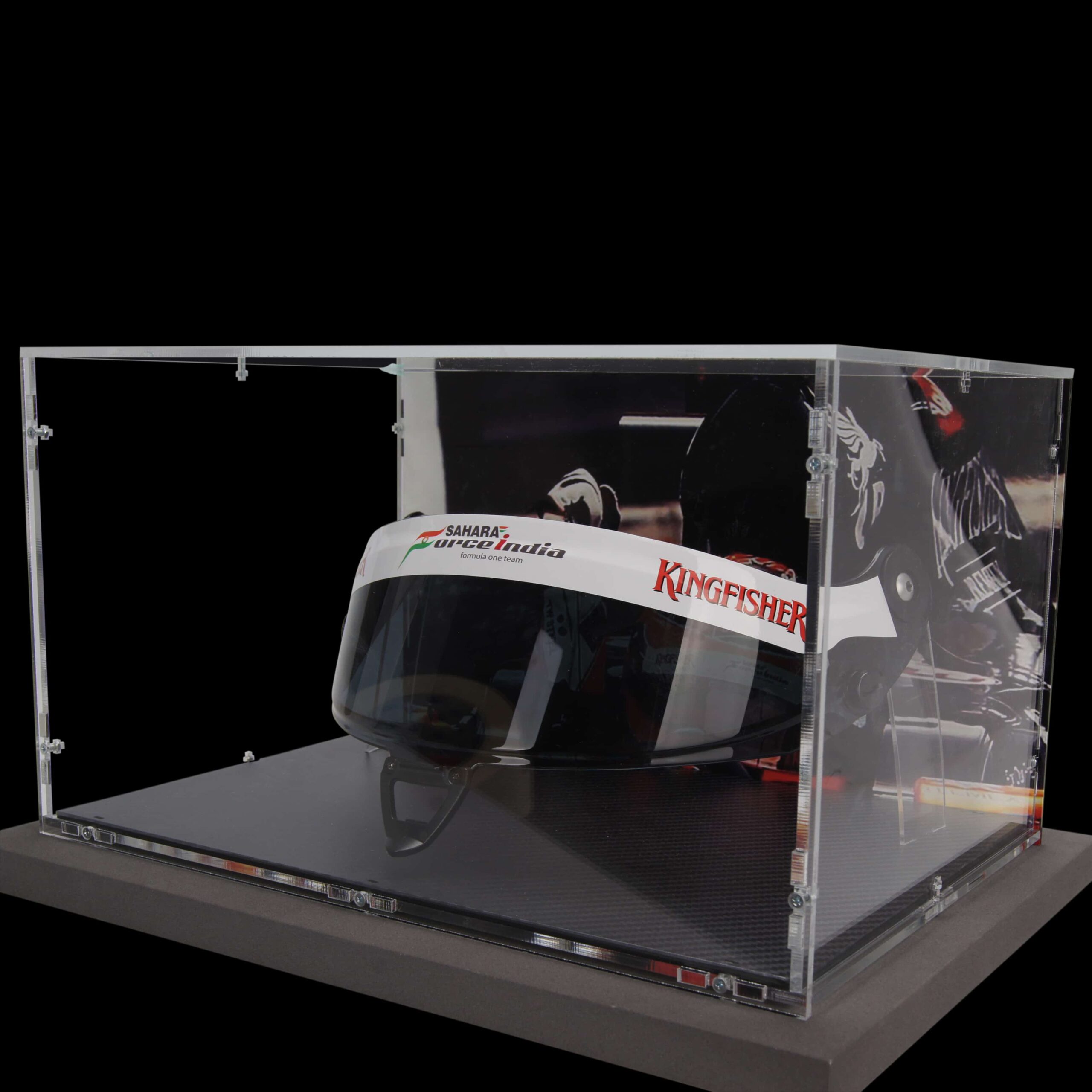 Visor showcase made of acrylic glass with a carbon baseplate. The showcase includes a background picture, an engraved metal label and a mounting bracket for the race visor. Metal screws link the different acrylic glass elements and give the box an technical look.
Size: 36 cm (l) x 24 cm (w) x 20 cm (h)
Prices are incl. layout/basic costs, excl. taxes and shipping. Product comes with a "Certificate of Authenticity" from JMD. The pictures show customer-specific samples and are not for sale.