SHOULDER BAG FROM RACING SUIT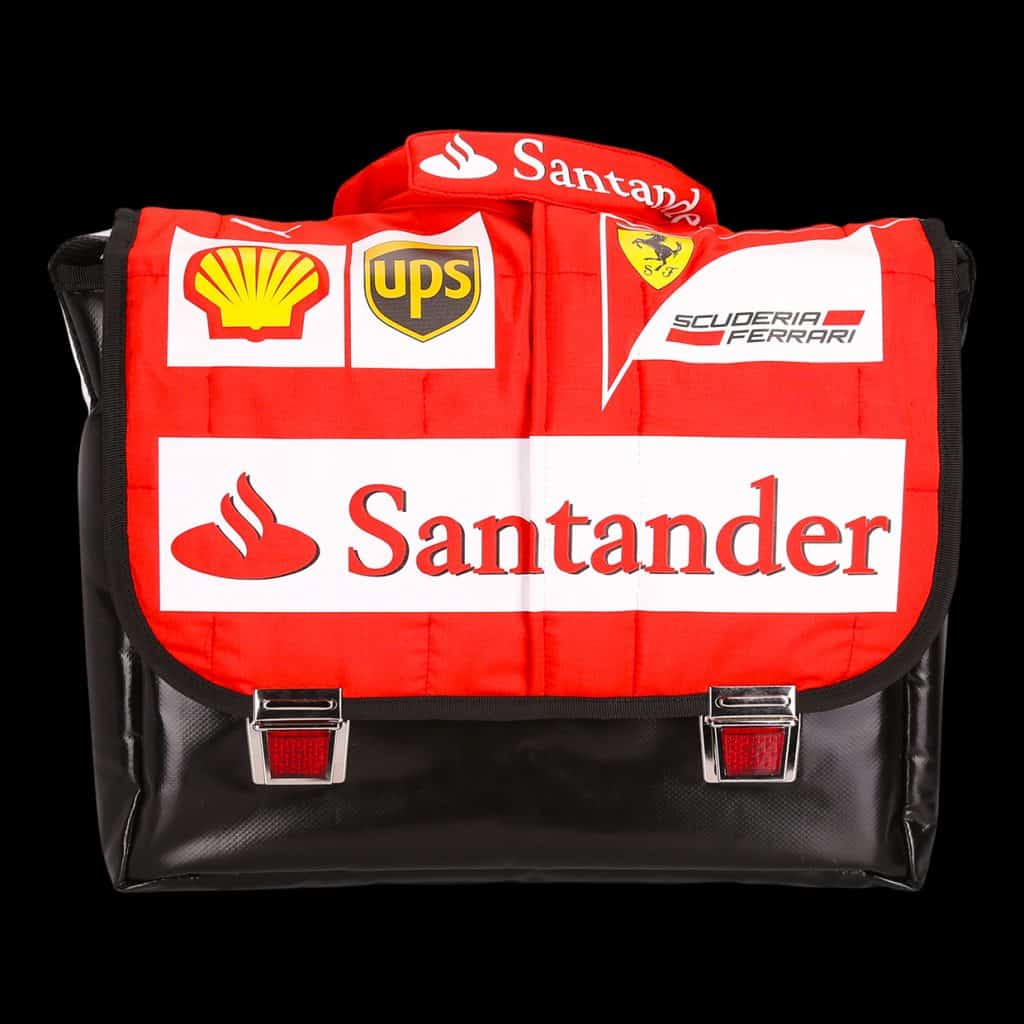 Retro-style shoulder bag made in Germany by the company "Zirkeltraining". We can use an old race suit or order the parts we need from the relevant race suit company. Suitable for notebooks up to 15″. Packaged in a textile bag or in a cardbox with foam inlay.
Size: 43 cm (l) x 15 cm (w) x 30 cm (h)
Prices are incl. layout/basic costs, excl. taxes and shipping. Product comes with a "Certificate of Authenticity" from JMD. The pictures show customer-specific samples and are not for sale.