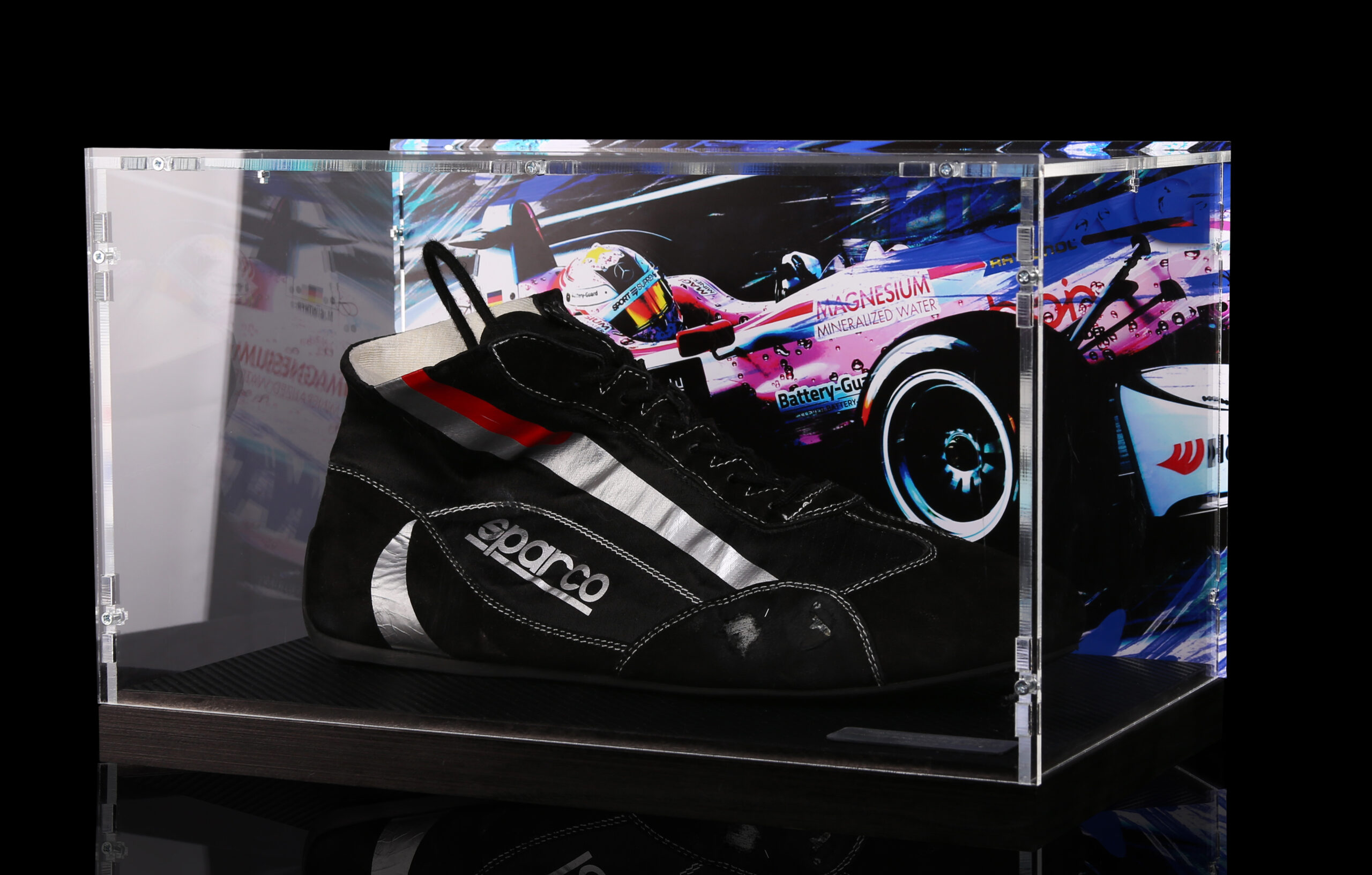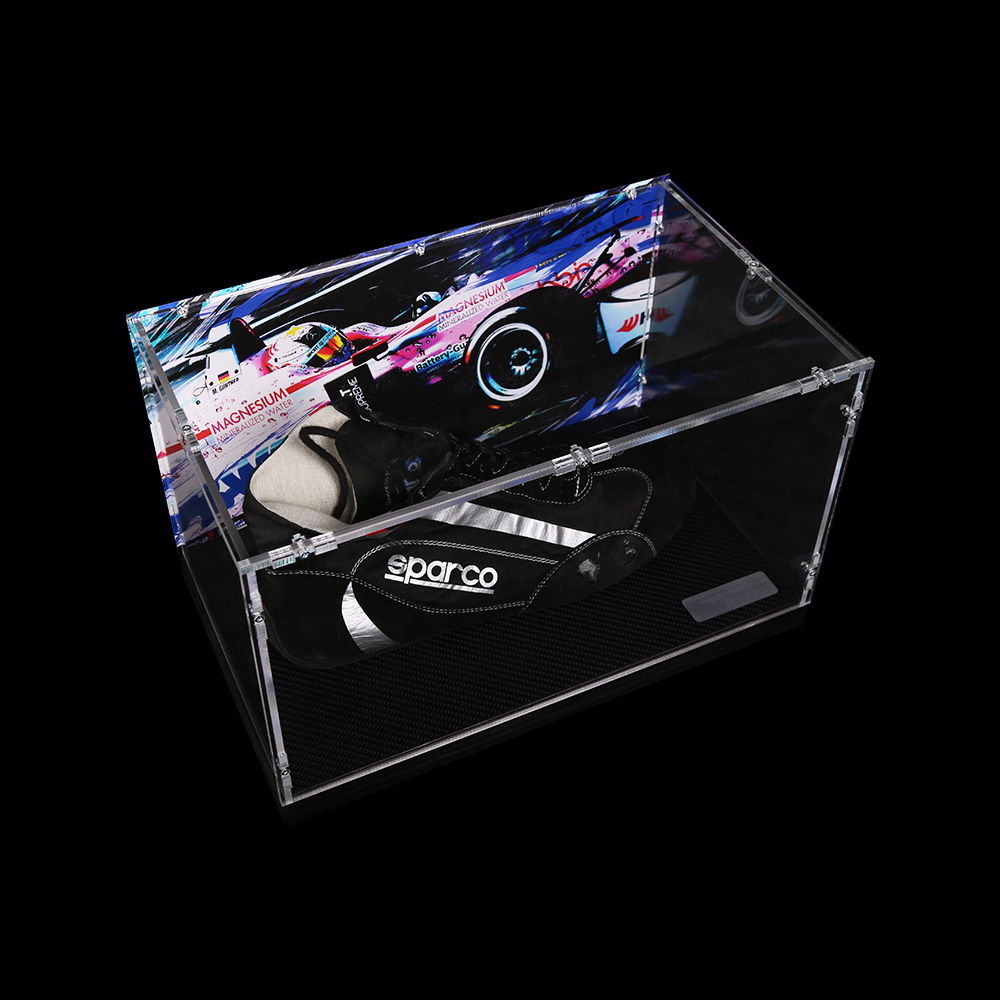 Racing shoe display with a personal background image on a base plate in carbon look and with an engraved metal label. The 2 mm thick acrylic glass is assembled with screws which gives the display a technical look.
Size: 35 cm (l) x 22 cm (w) x 22 cm (h)
Prices are incl. layout/basic costs, excl. taxes and shipping. Product comes with a "Certificate of Authenticity" from JMD. The pictures show customer-specific samples and are not for sale.