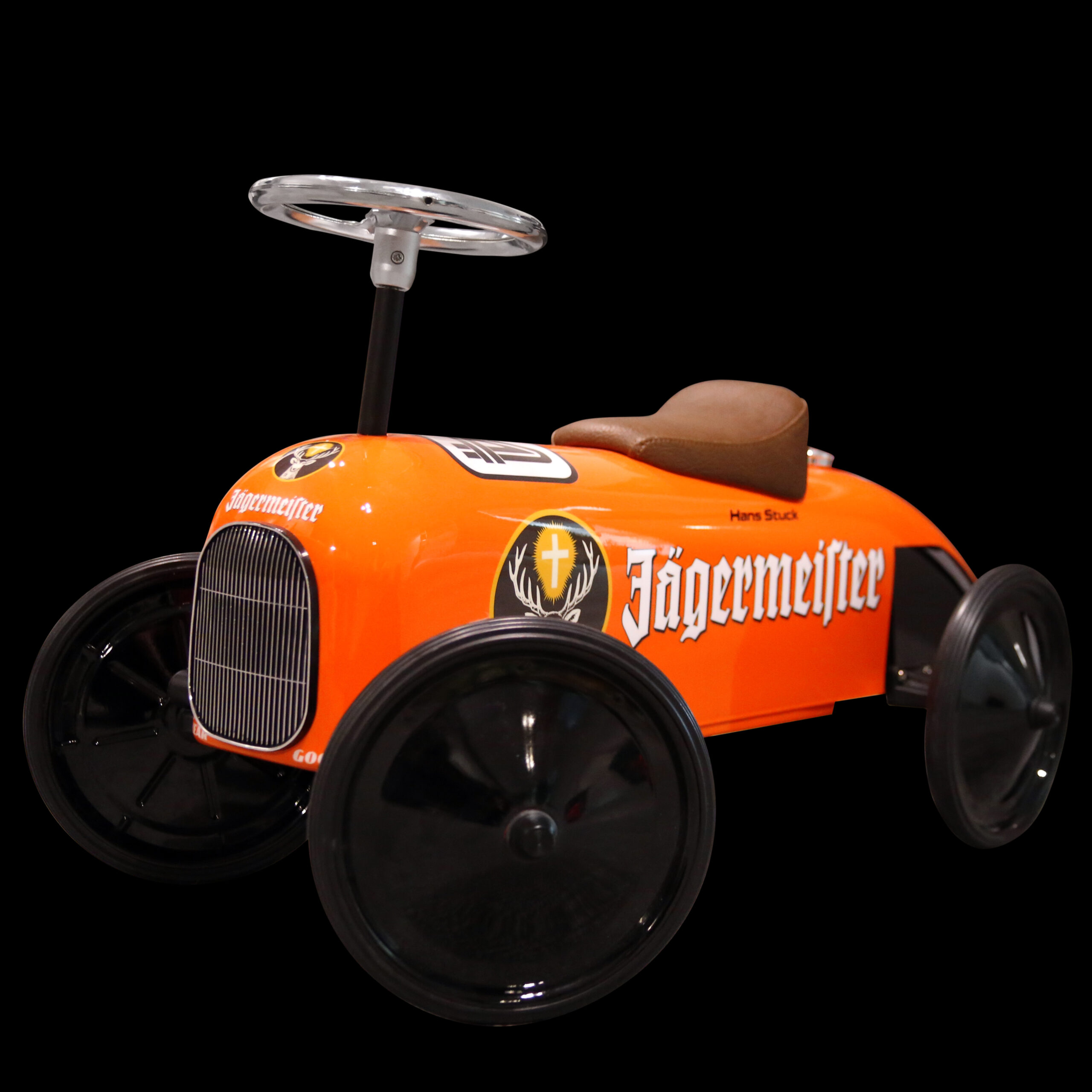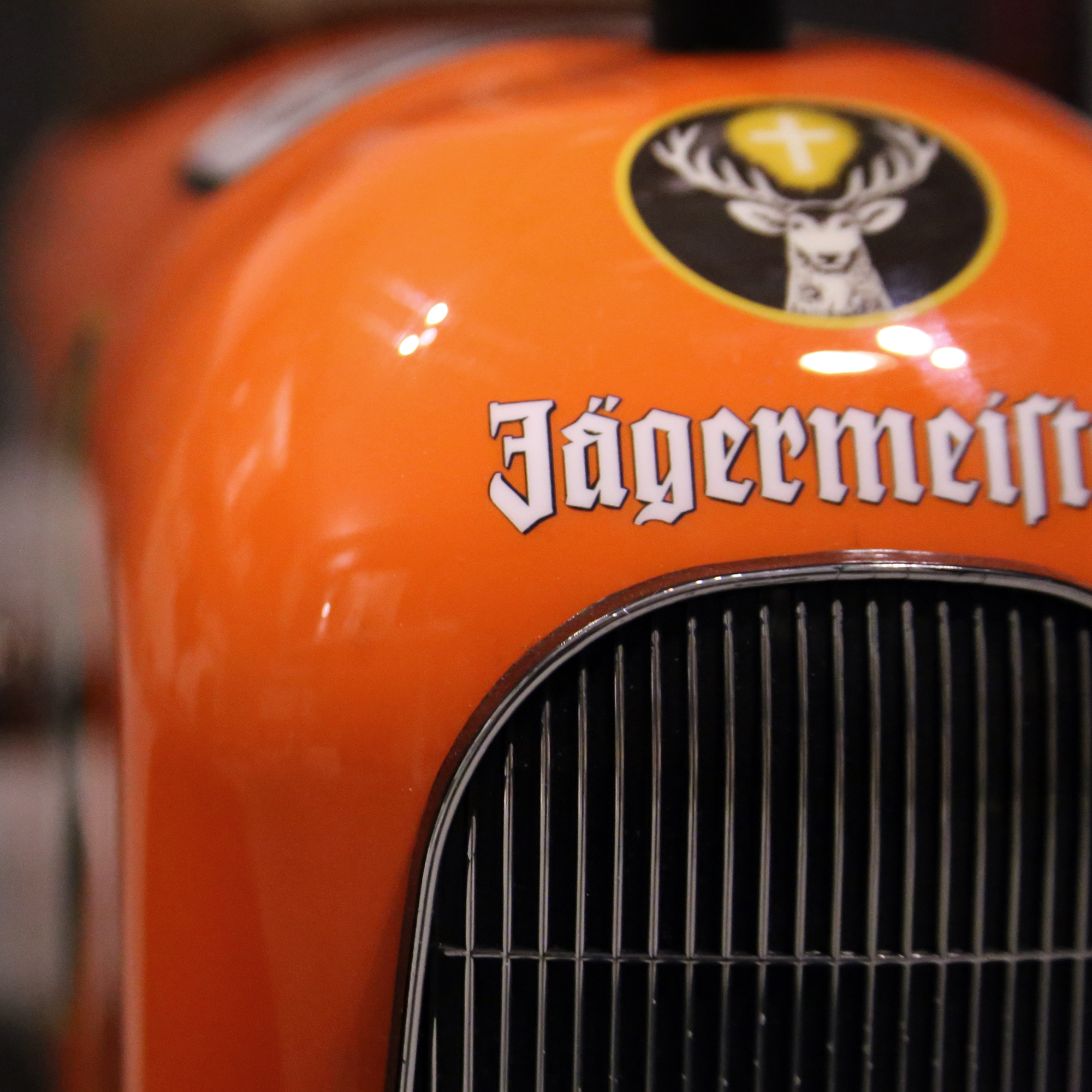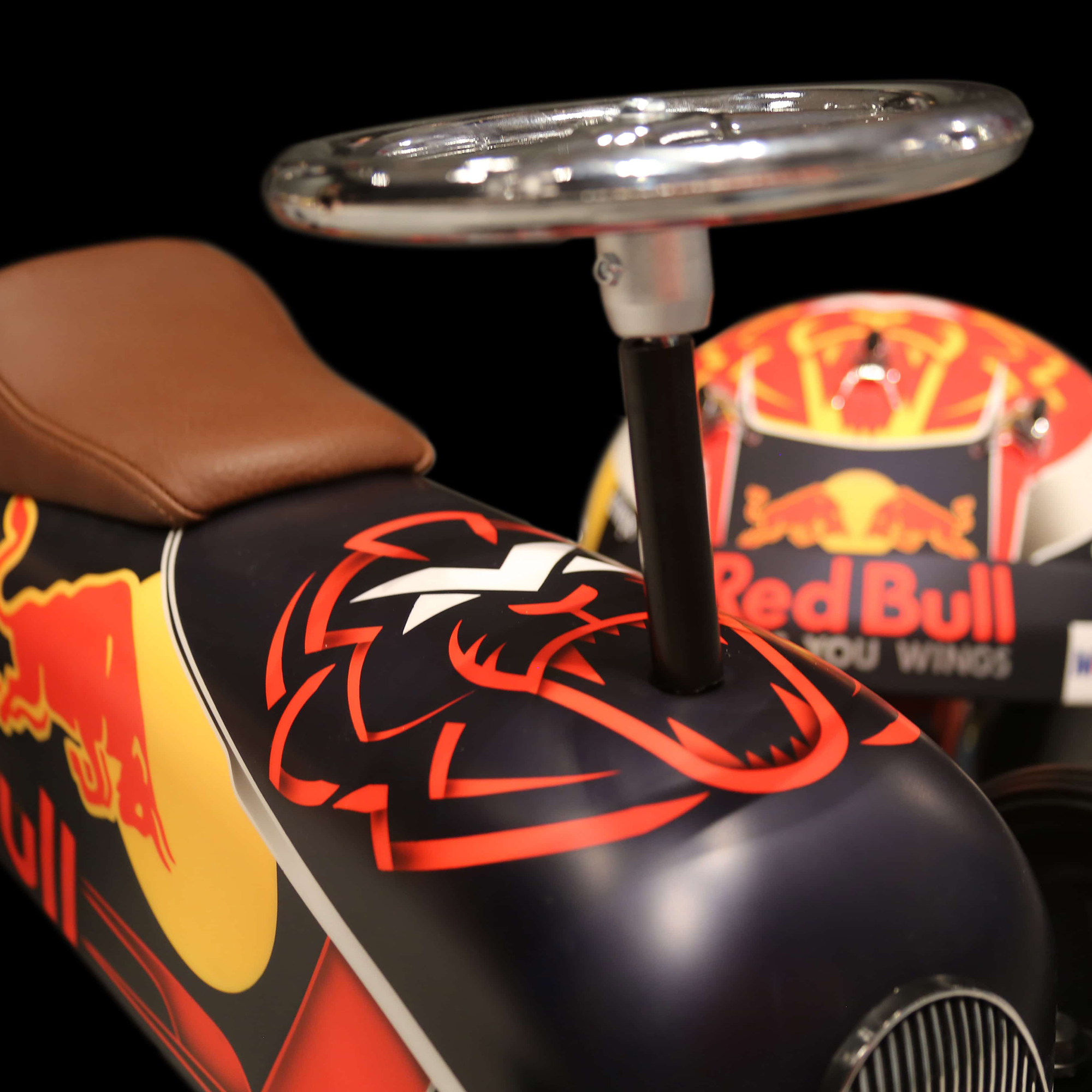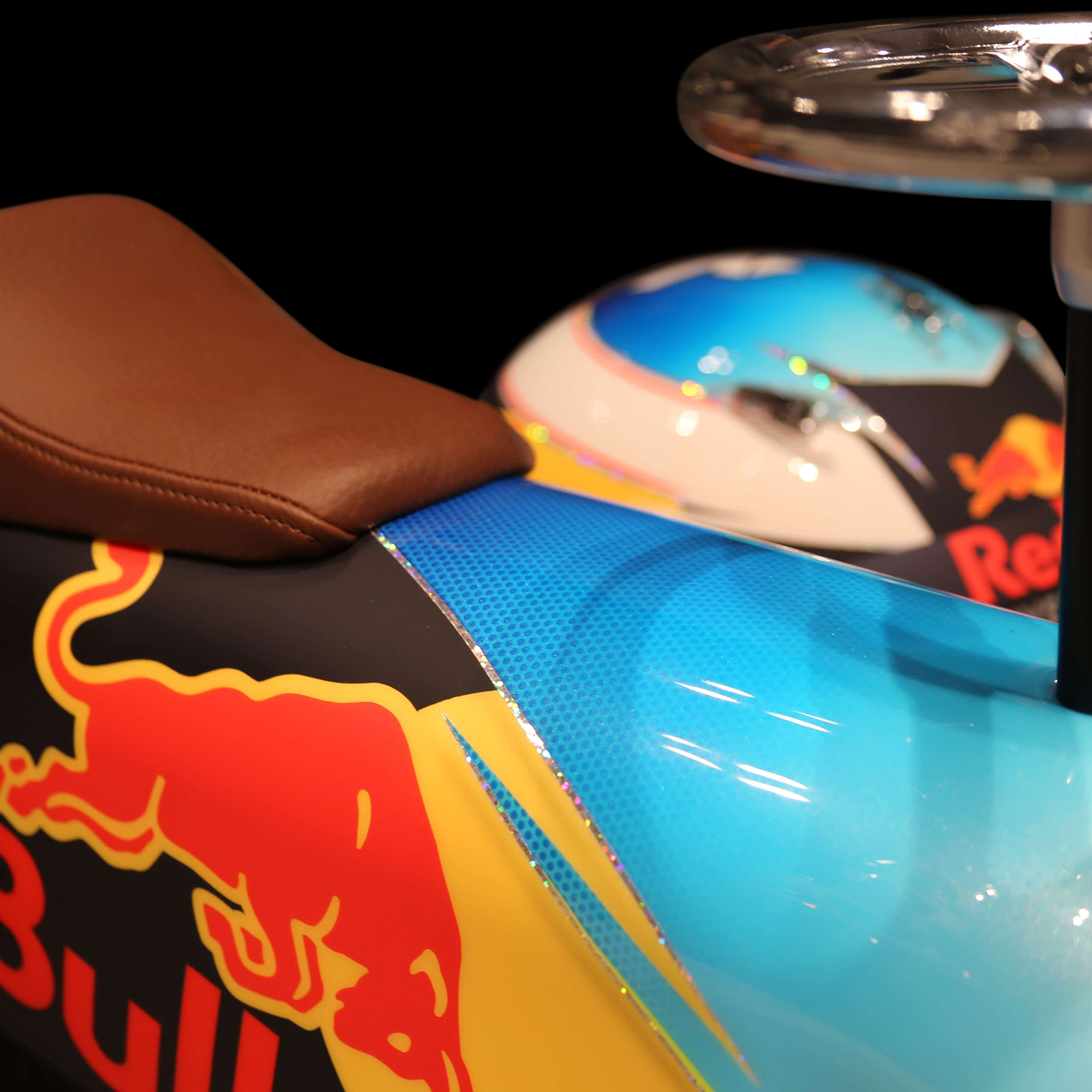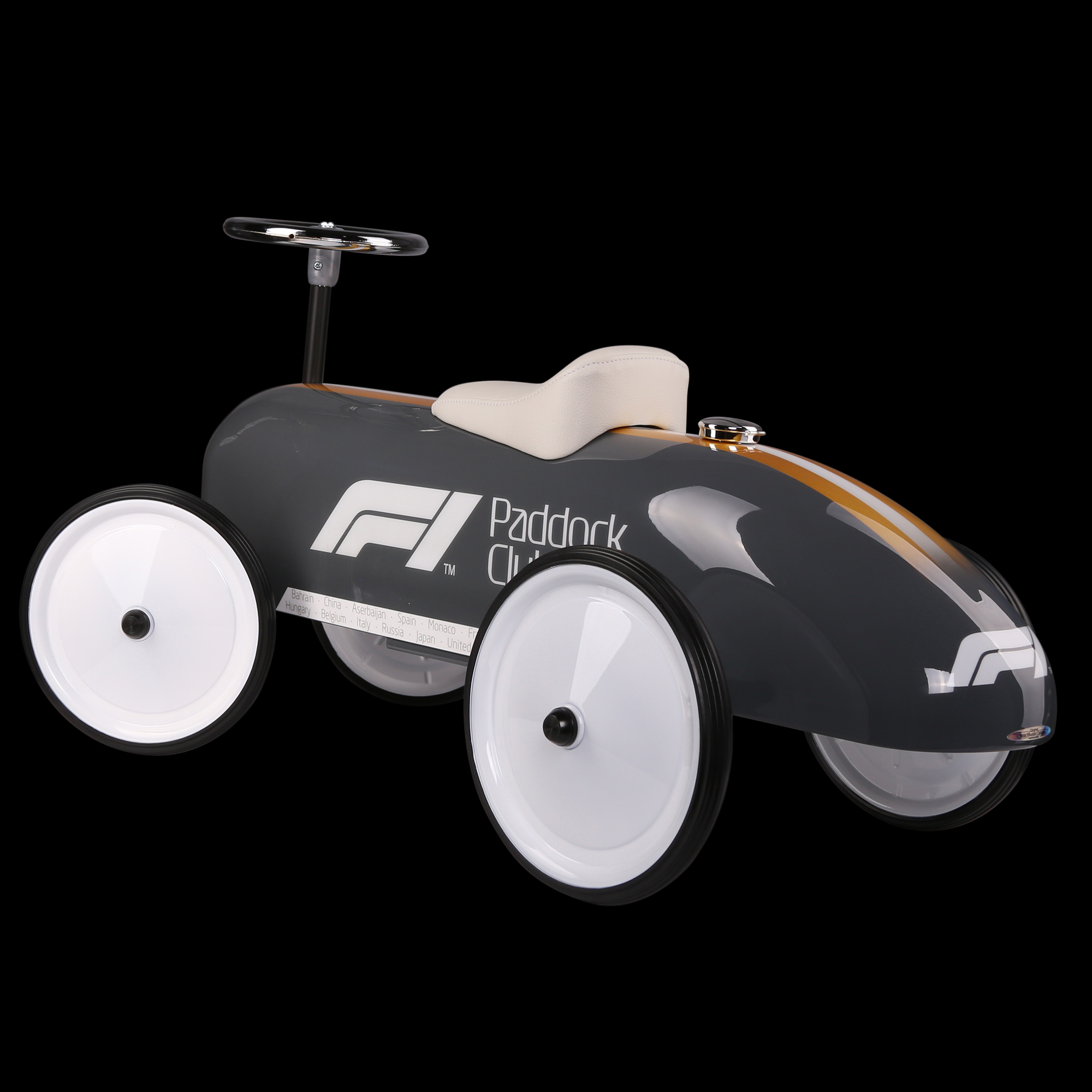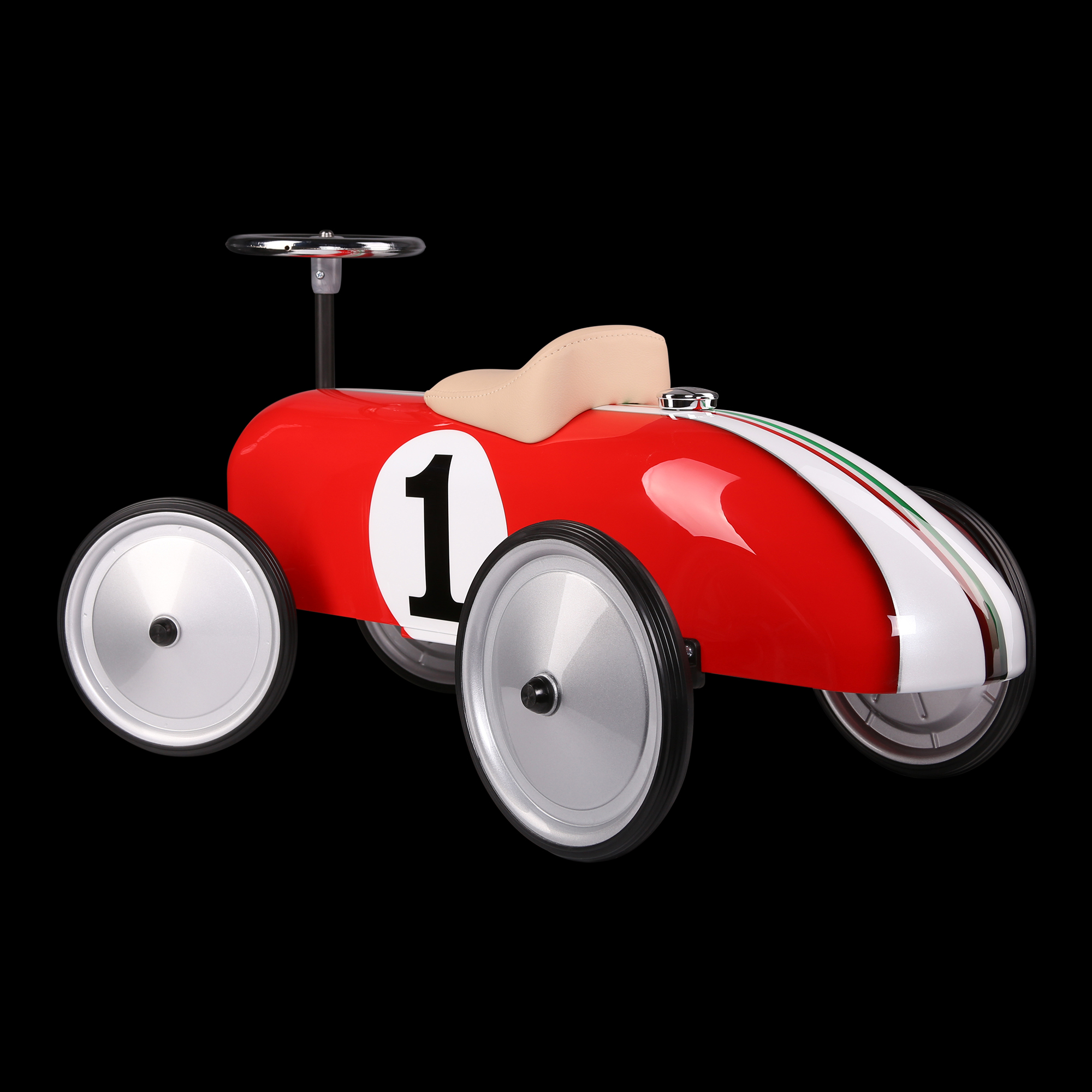 Retro children car hand-painted with bespoke livery (company colors, children names, helmet design colors etc.). High-quality metal chassis, steering wheel and rubber wheels (no engine). The leather seat is available in different colors.
Size: 80 cm (l) x 40 cm (w) x 45 cm (h)
Prices are incl. layout/basic costs, excl. taxes and shipping. Product comes with a "Certificate of Authenticity" from JMD. The pictures show customer-specific samples and are not for sale.