PERSONAL VIDEO GREETING CARD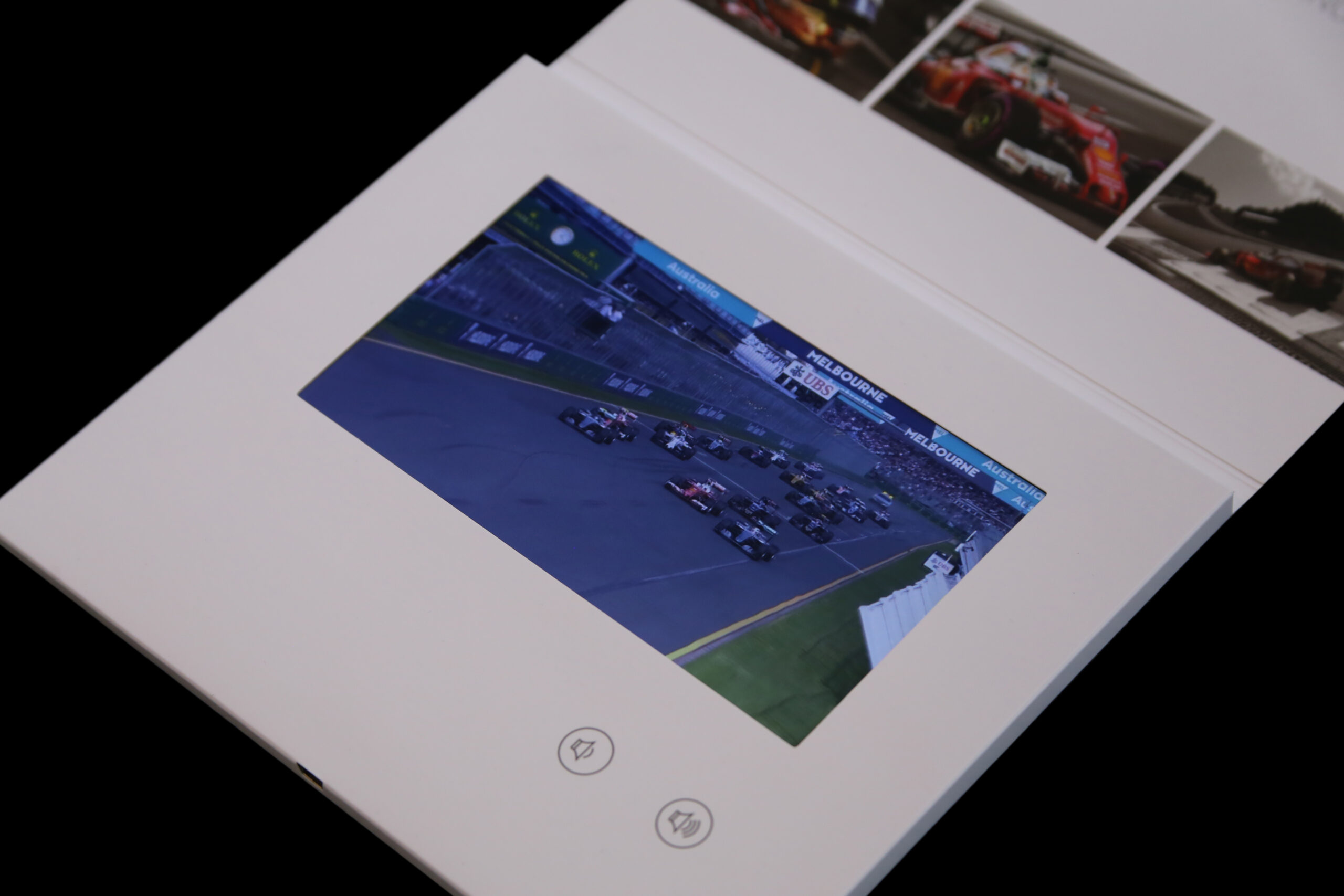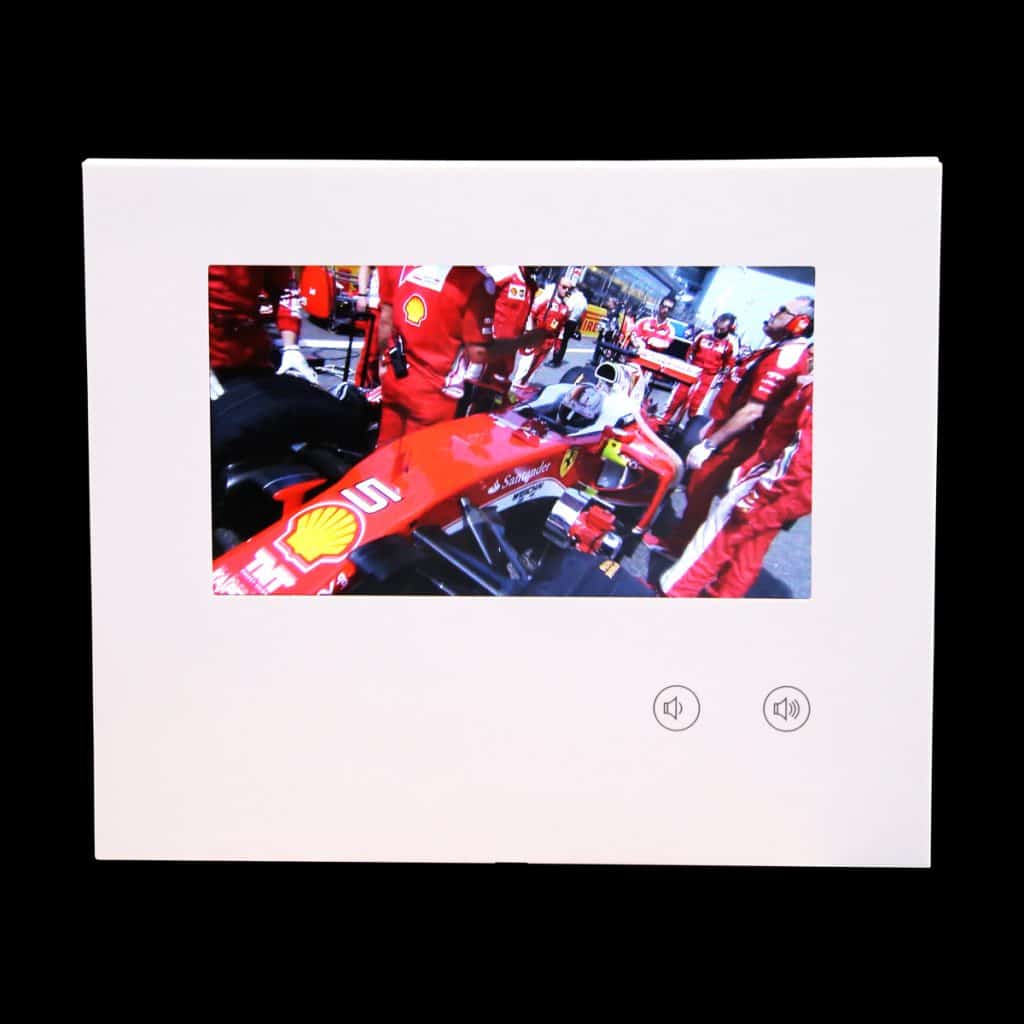 Personal video card with up to 10 minutes of video. Personal pictures or logos are printed on the cover. The video card has an autoplay function and runs 100 times with one fully-charged battery.  A charging cable is included. Packaged in a cardboard box or textile bag.
Size: 26 cm (l) x 22 cm (w) x 1 cm (h)
Prices are incl. layout/basic costs, excl. taxes and shipping. Product comes with a "Certificate of Authenticity" from JMD. The pictures show customer-specific samples and are not for sale.