PERSONAL SILVER OR GOLD COIN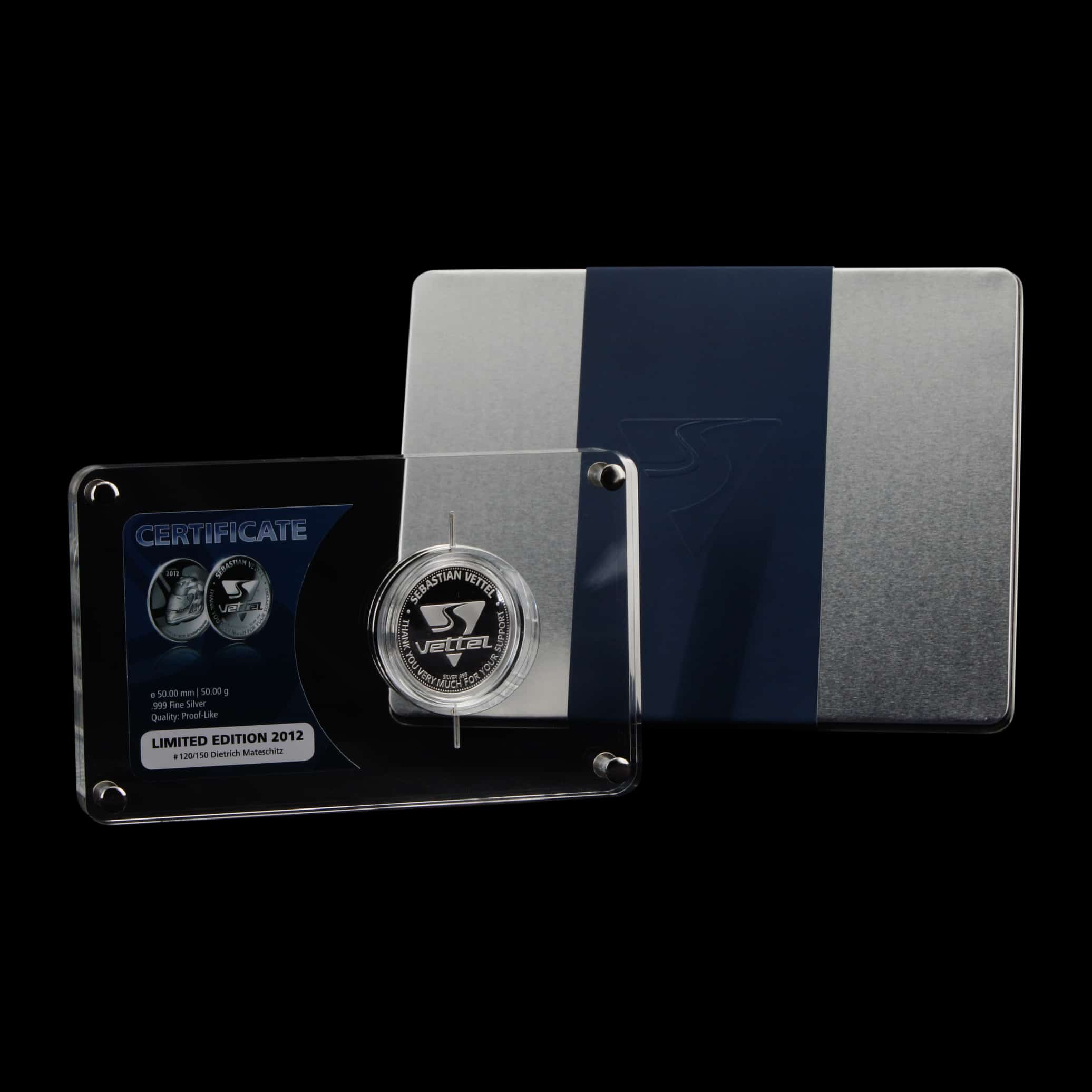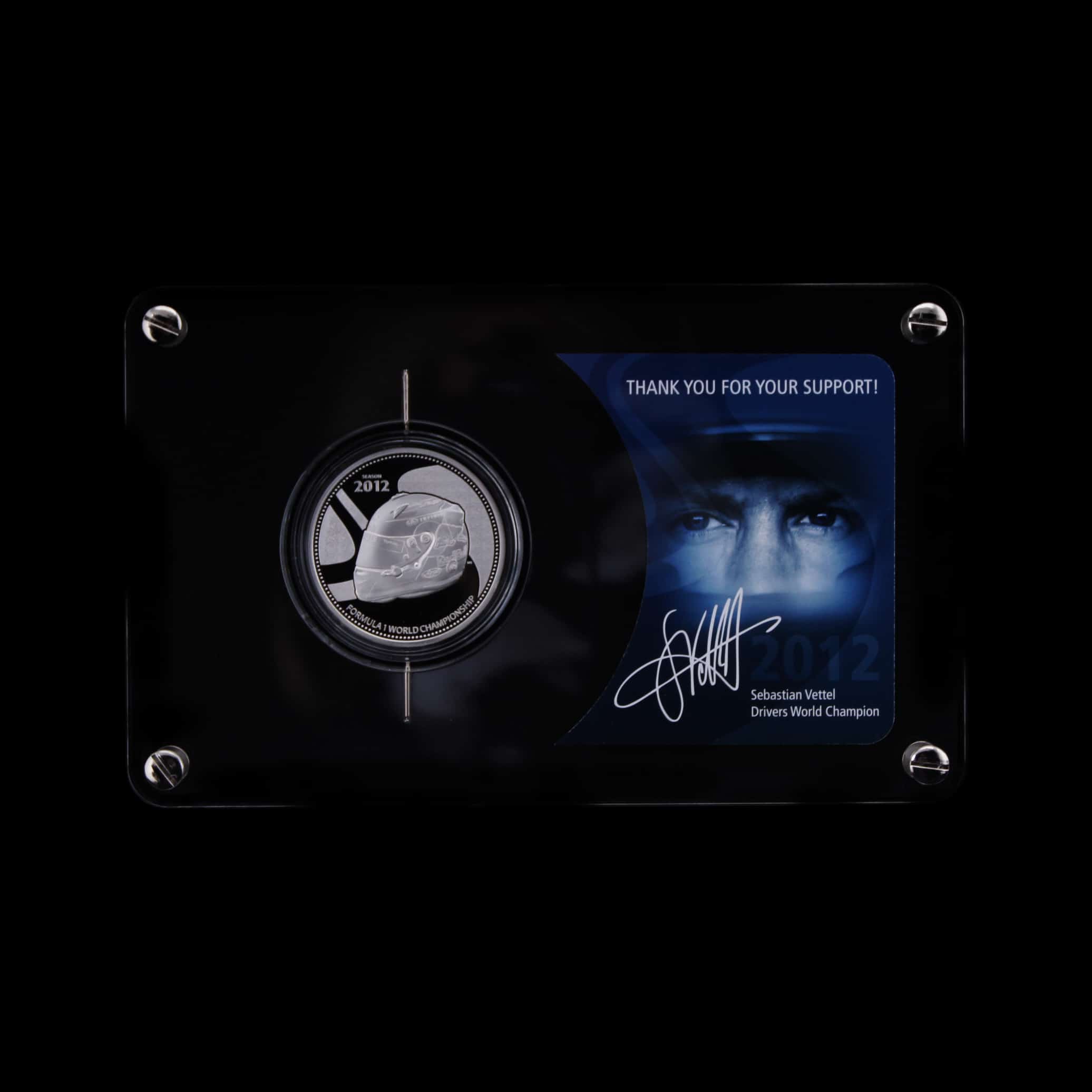 Individually embossed coin made of 999 silver with personal motif and graphics. The coin is rotatably held in an acrylic glass block. Smallest edition is 50 pieces. Packed in a metal box with foam inlay.
Prices are incl. layout/basic costs, excl. taxes and shipping. Product comes with a "Certificate of Authenticity" from JMD. The pictures show customer-specific samples and are not for sale.