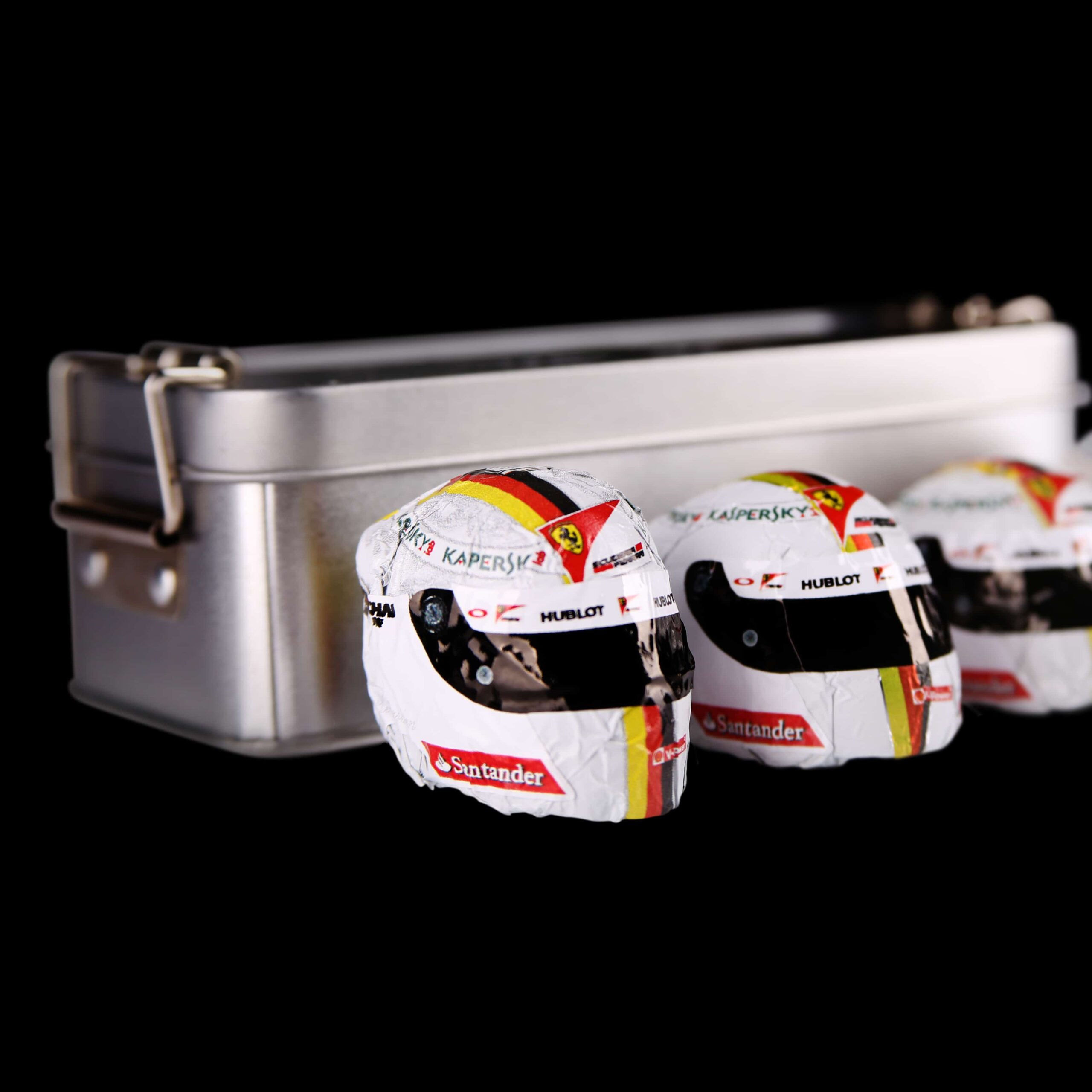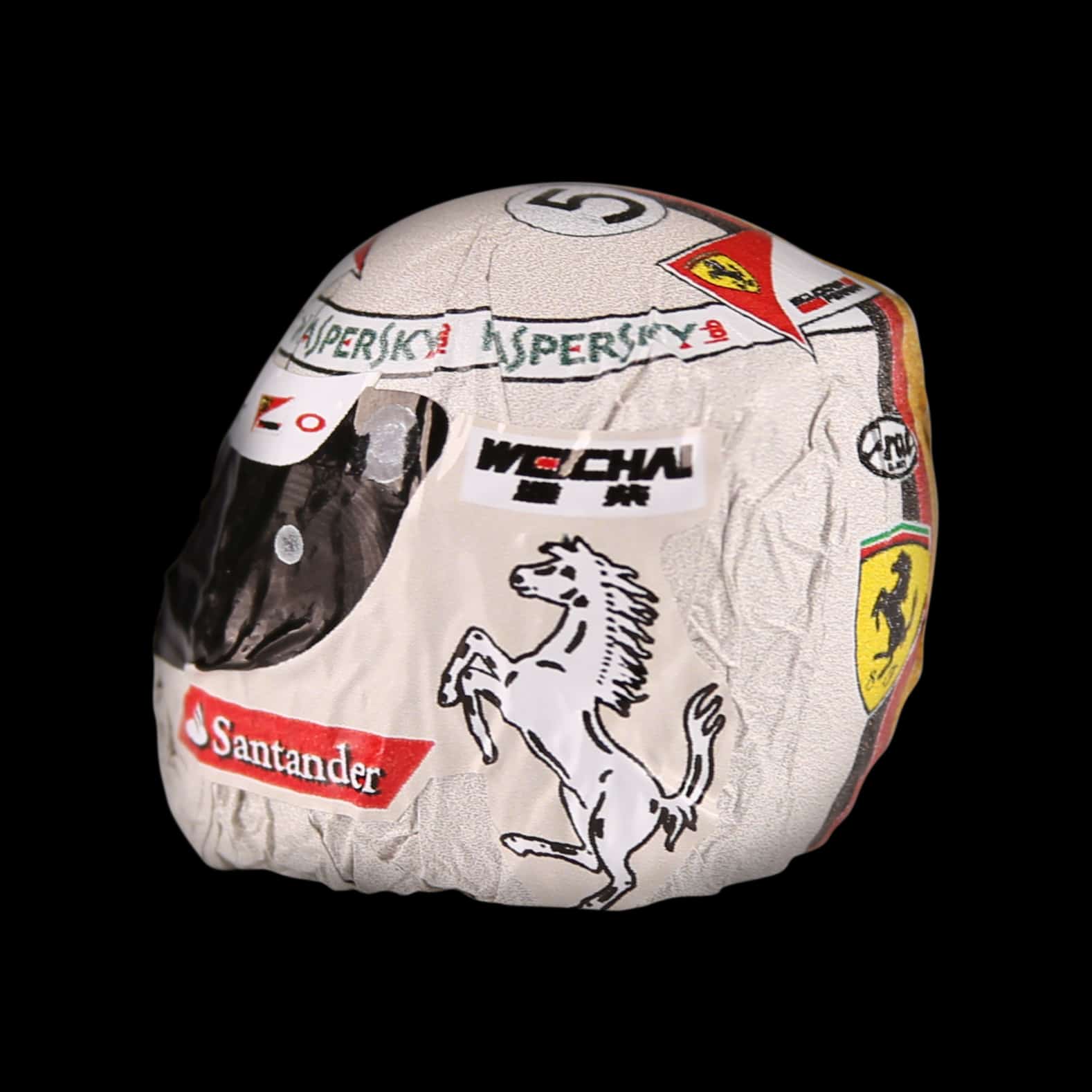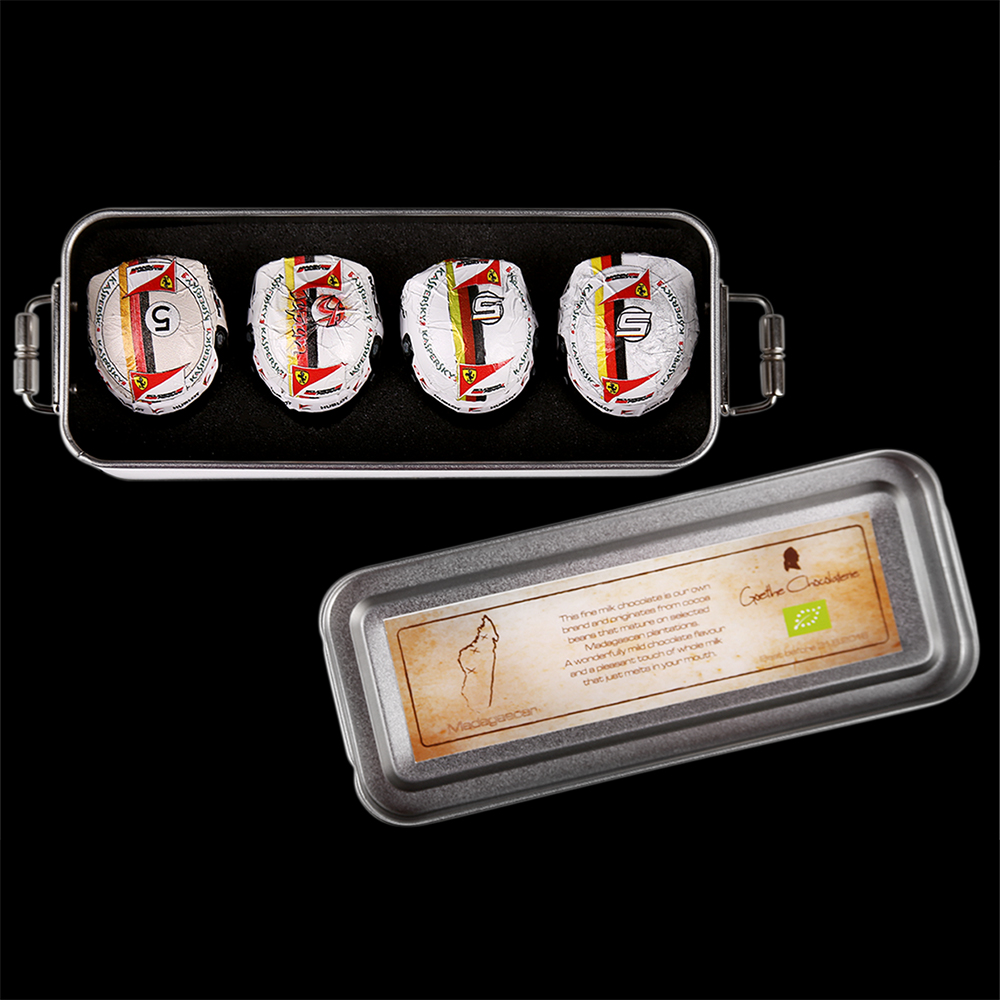 A set of four premium 1:8 chocolate helmets with your personal helmet design(s) printed on the packaging. Made of high quality Swiss milk- or dark chocolate specially produced in a local bakery. The chocolate comes packaged in a metal box with dark-grey foam inlay and your logo printed on the cover.
Size of metal box: 16 cm (l) x 6 cm (w) x 5 cm (h)
Prices are incl. layout/basic costs, excl. taxes and shipping. Product comes with a "Certificate of Authenticity" from JMD. The pictures show customer-specific samples and are not for sale.