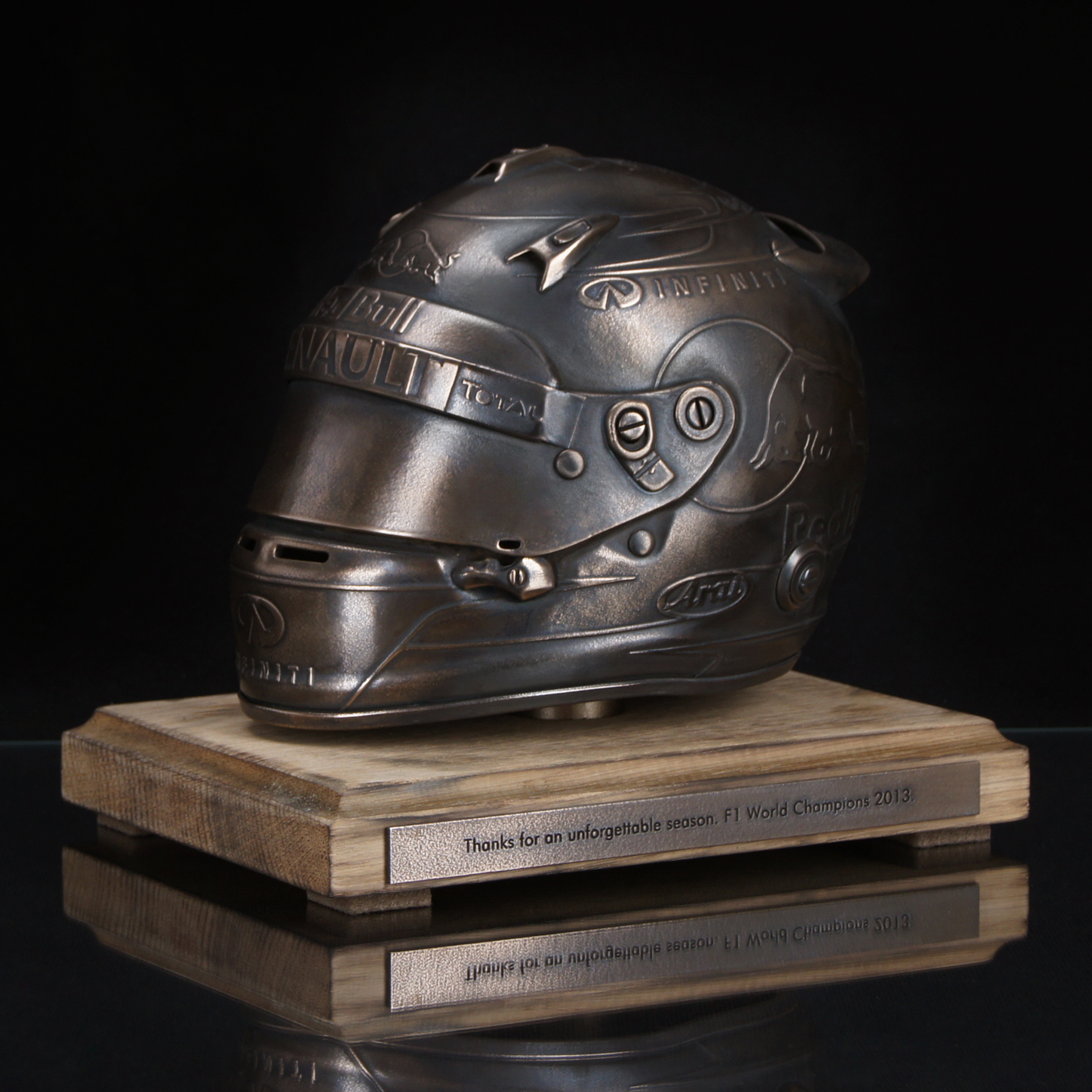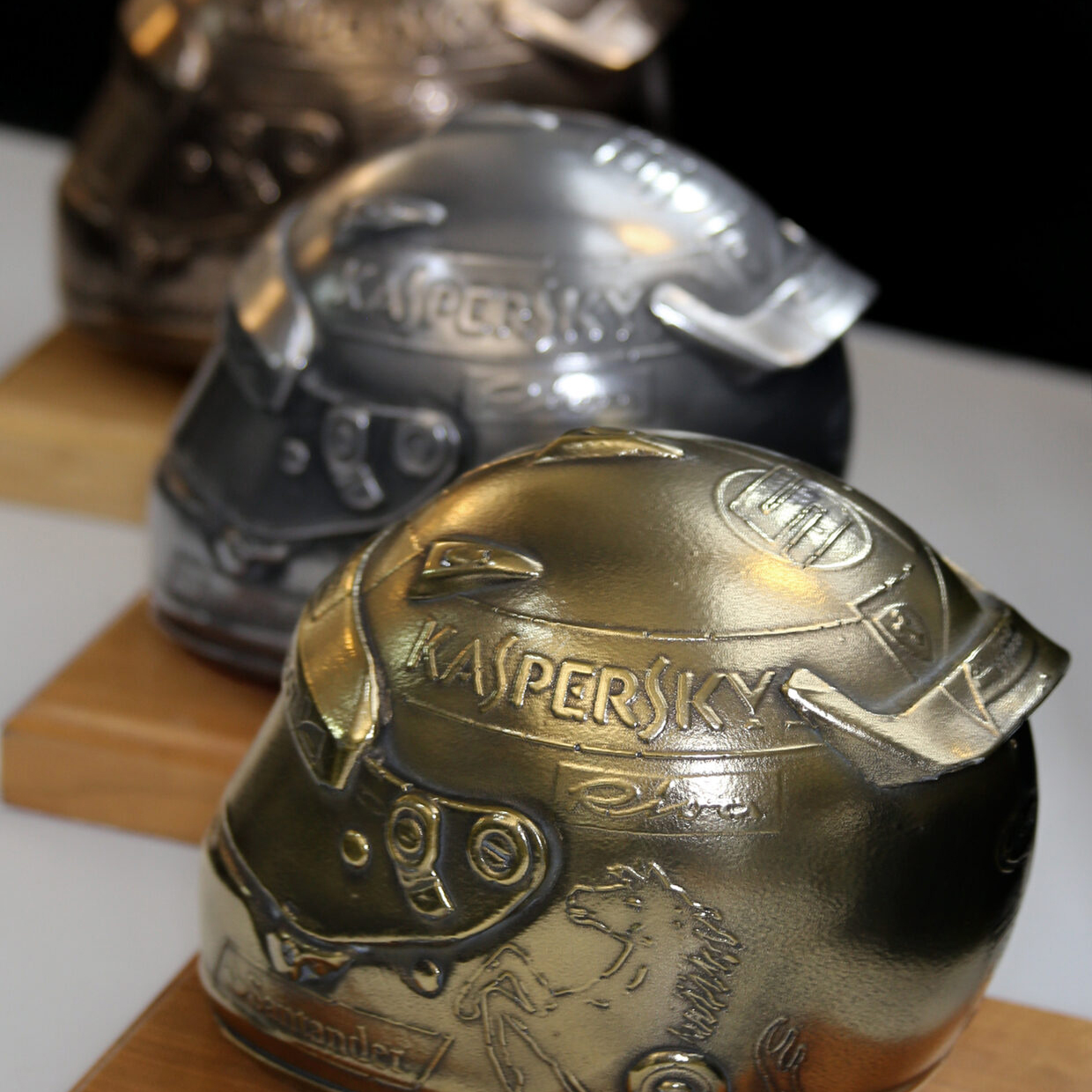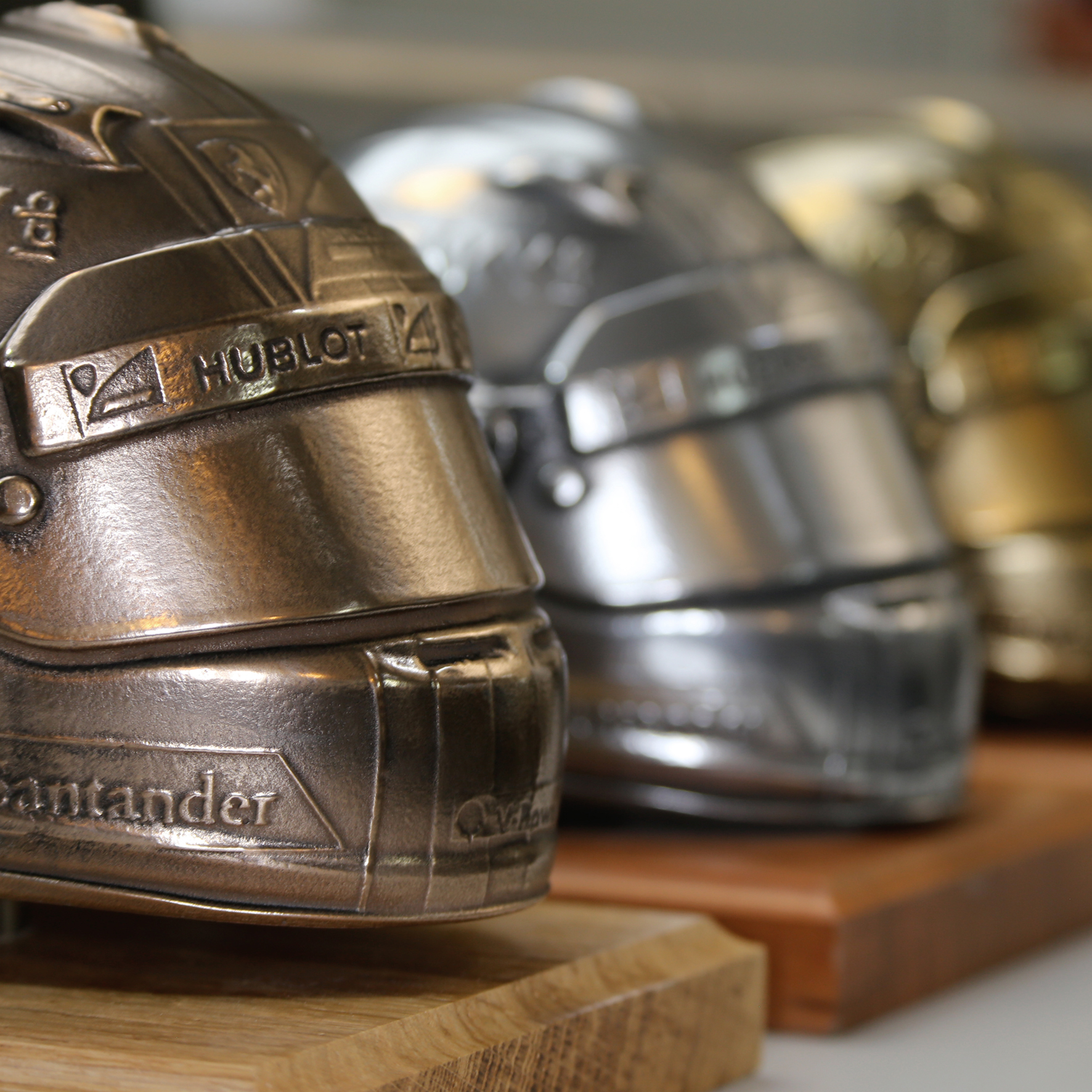 1:2 scale helmet of your individual helmet design mounted on different types of wooden plates. The helmet is metal coated with bronze, steel, aluminium, gold (24K) or brass. The helmet comes packaged in a textile bag.
Size: 21 cm (l) x 15 cm (w) x  20 cm (h)
Prices are incl. layout/basic costs, excl. taxes and shipping. Product comes with a "Certificate of Authenticity" from JMD. The pictures show customer-specific samples and are not for sale.