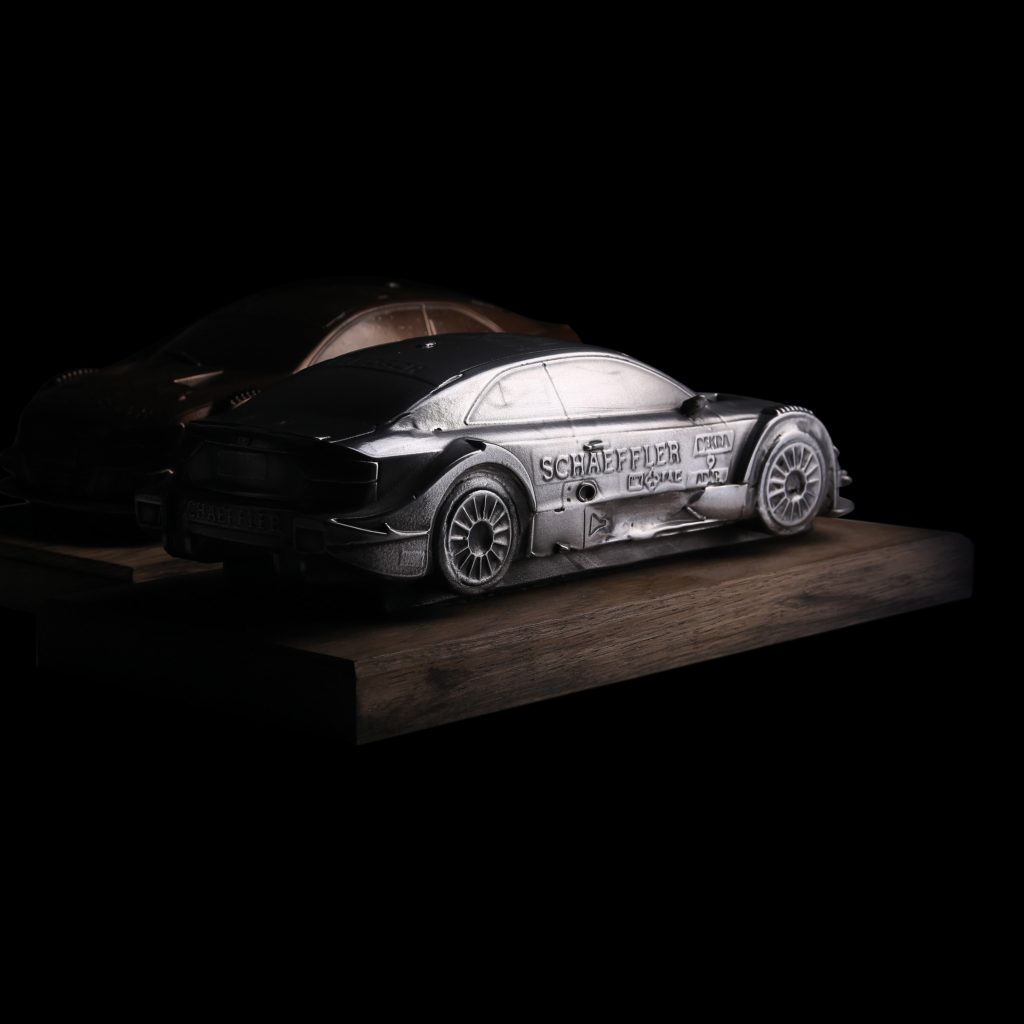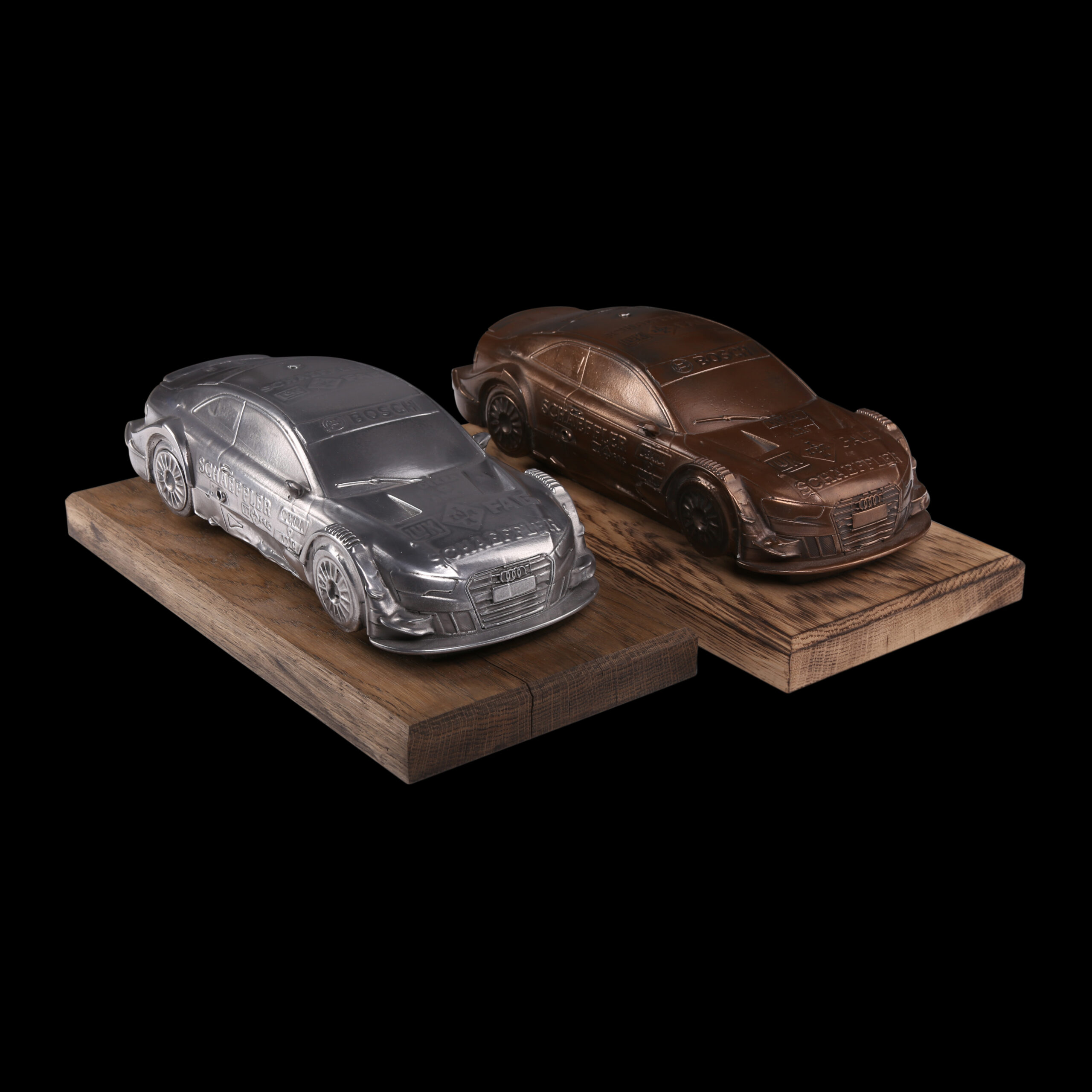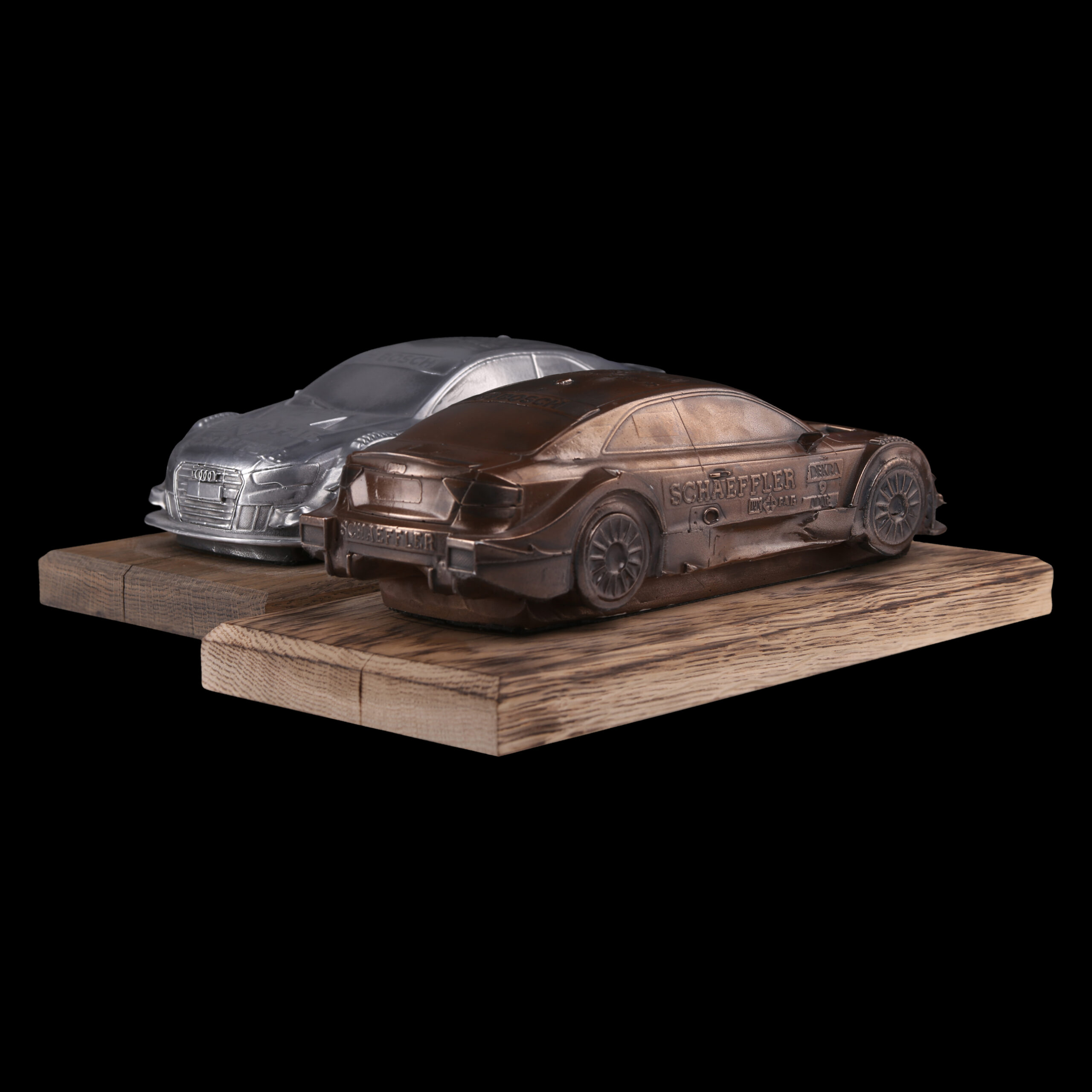 Racecar model in individual design mounted on a wooden plate, metal coated in bronze, steel, aluminium, gold, brass, or 24K gold. All logos are applied as 3D reliefs. Scale 1:24.
Size: 35 cm (l) x 18 cm (w) x 15 cm (h)
Prices are incl. layout/basic costs, excl. taxes and shipping. Product comes with a "Certificate of Authenticity" from JMD. The pictures show customer-specific samples and are not for sale.