HALF-CUT HELMET CAST (METAL-COATED)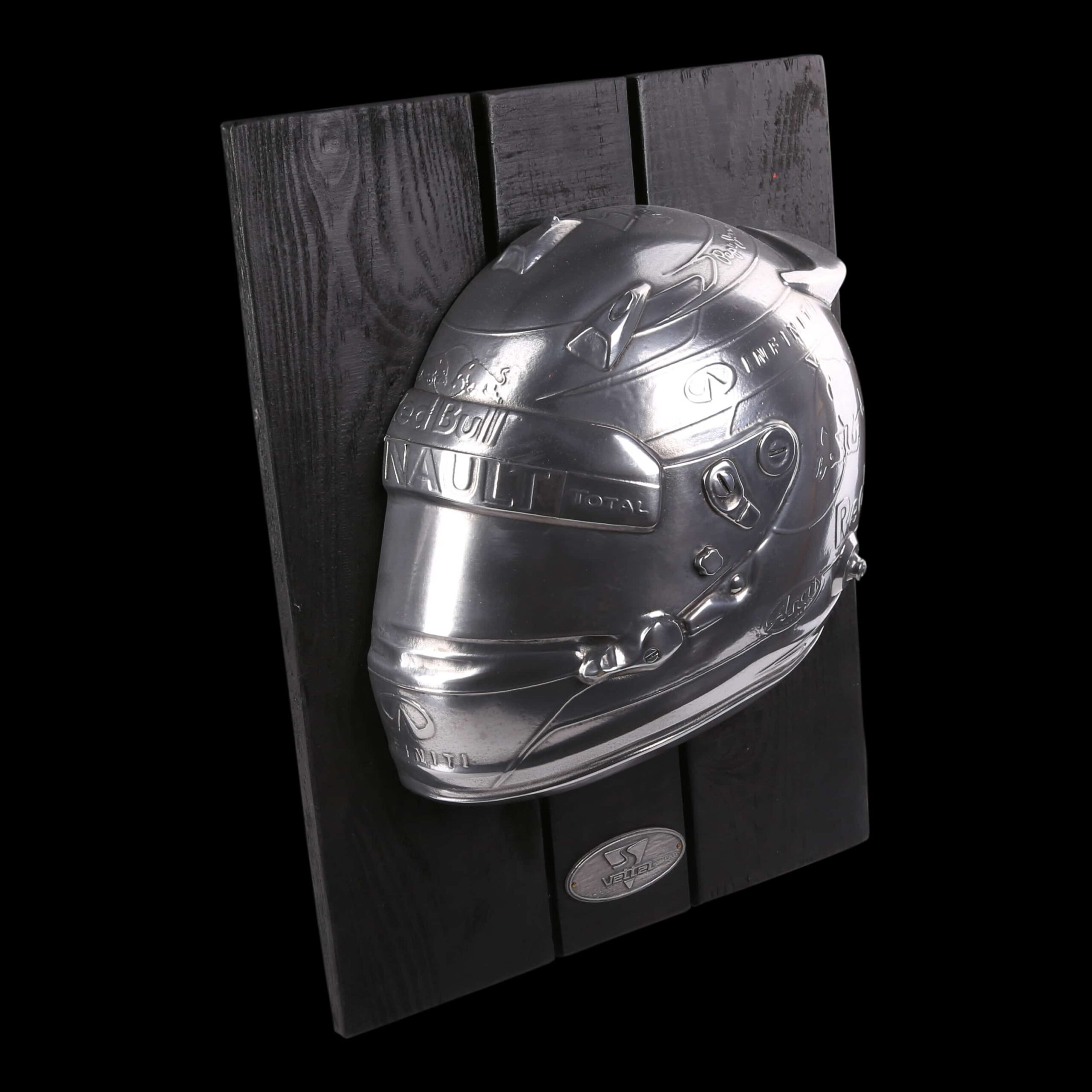 Full-scale molded half-cut helmet with your personal helmet design, split in the middle and mounted on a plate of choice (such as wood, carbon, alu dibond) including wall mount. The helmet has a real metal coating of bronze, steel, aluminum, copper, gold or 24K gold leaf. Available helmet models: Arai GP Series, Stilo and Schuberth SF2.
Weight: 4 kg
Helmet size: 1:1
Size of the plate: 50 cm (l) x 40 cm (w) x 20 cm (h)
Prices are incl. layout/basic costs, excl. taxes and shipping. Product comes with a "Certificate of Authenticity" from JMD. The pictures show customer-specific samples and are not for sale.
Other helmet models on request.