3D FRAME FOR RACING GLOVES OR BALACLAVA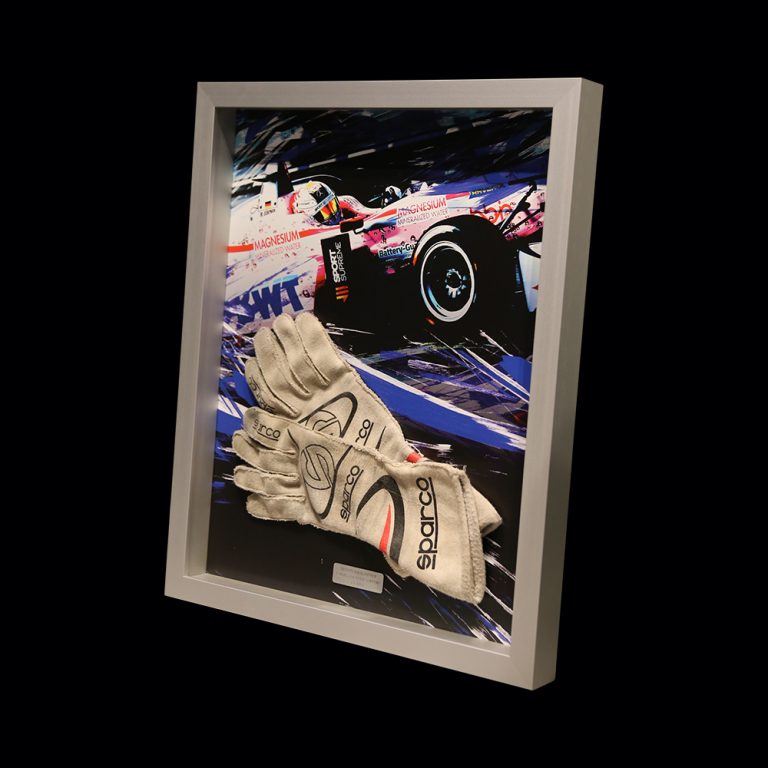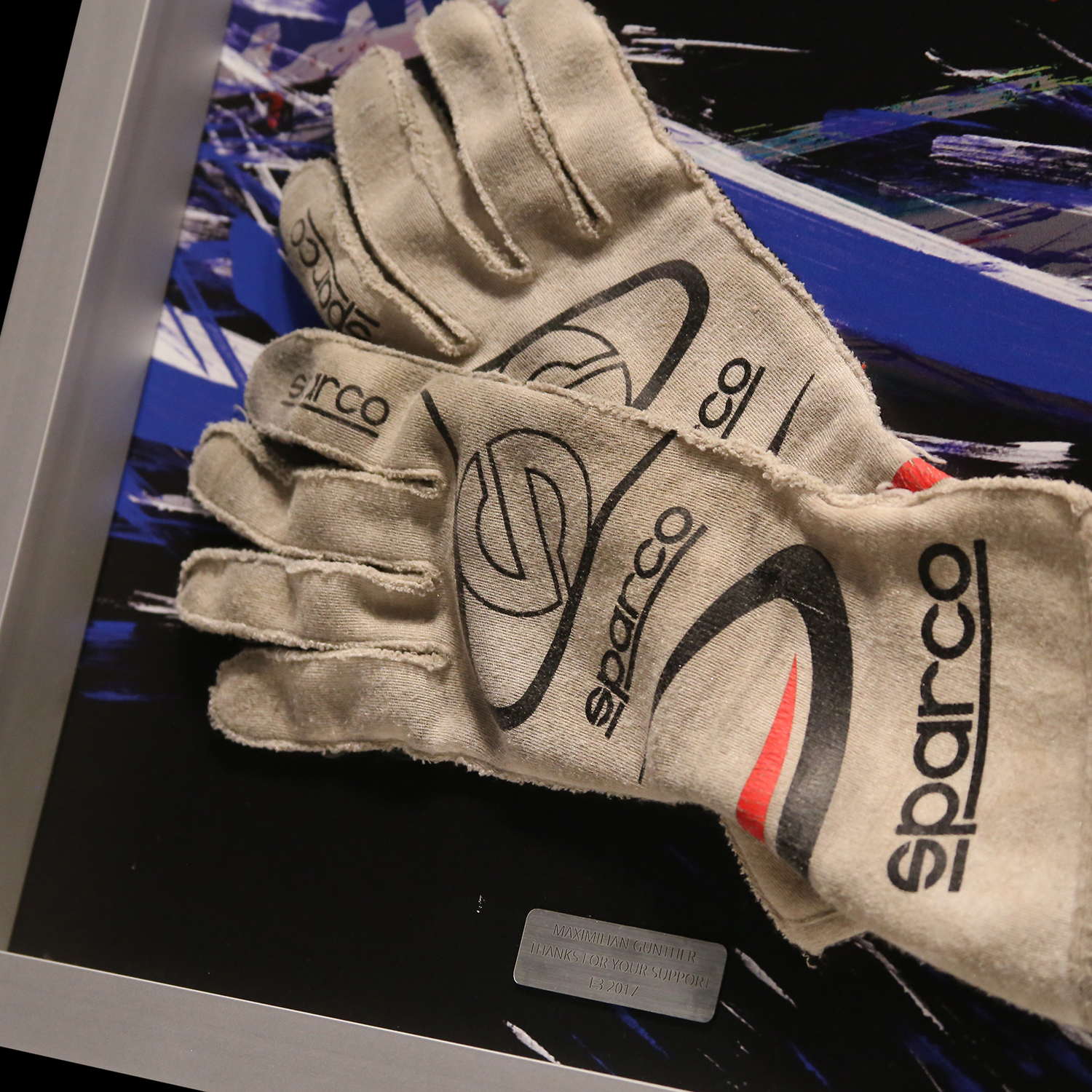 High-quality 3D aluminium frame for racing gloves or balaclava with a personal picture on alu dibond or a white background. With scratch resistant acrylic glass or non-reflecting crystal glass. The picture is complemented by a metal plate with engraved lettering.
Size: 55 cm (l) x 45 cm (w) x 5 cm (h) 
Prices are incl. layout/basic costs, excl. taxes and shipping. Product comes with a "Certificate of Authenticity" from JMD. The pictures show customer-specific samples and are not for sale.